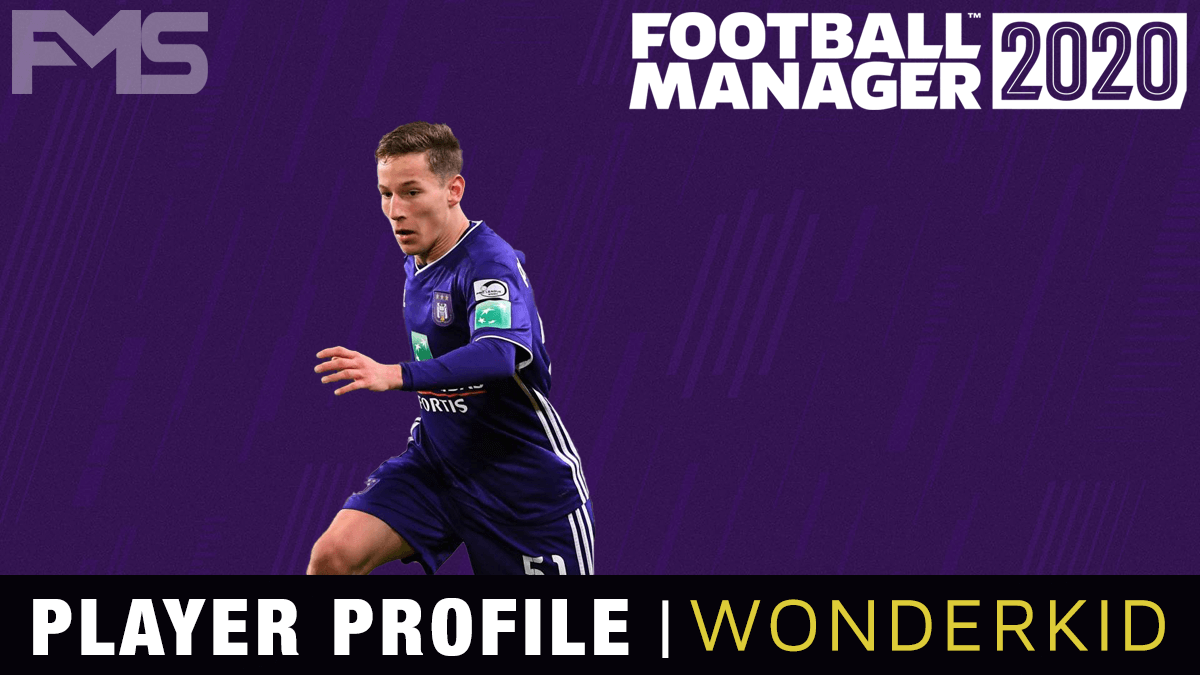 Yari Verschaeren
Age: 18
Position: MC/AMC/AMR/AML
Role: Advanced Playmaker, Attacking Midfielder, Enganche, Shadow Striker, Trequartista
Club: Anderlecht
Nationality: Belgian
Value: £2.3 million
Price tag: £13 million (patch 20.1.2)
Hidden Potential: CA: 124 / PA: -9 (150-180)
---
Yari Verschaeren profile in 2019 (after starting new game, 20.1.2)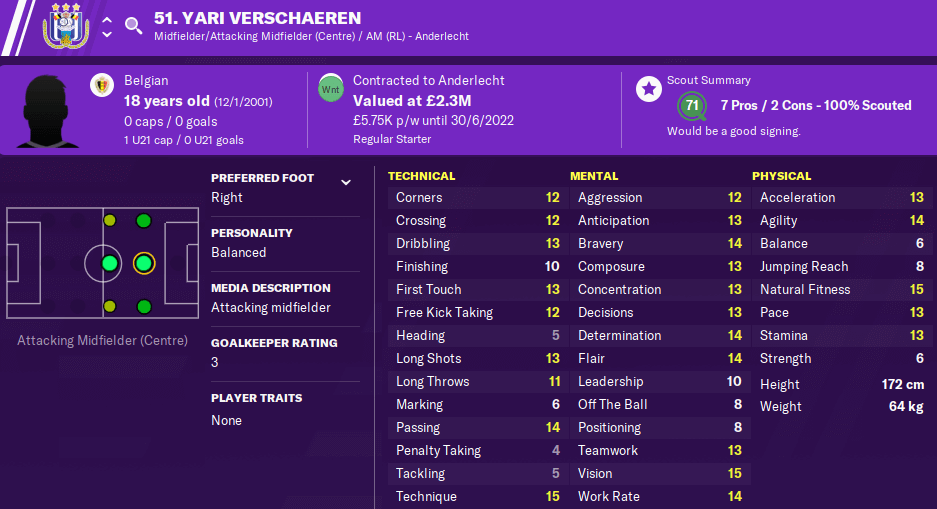 Yari Verschaeren profile aged 25 in the year 2026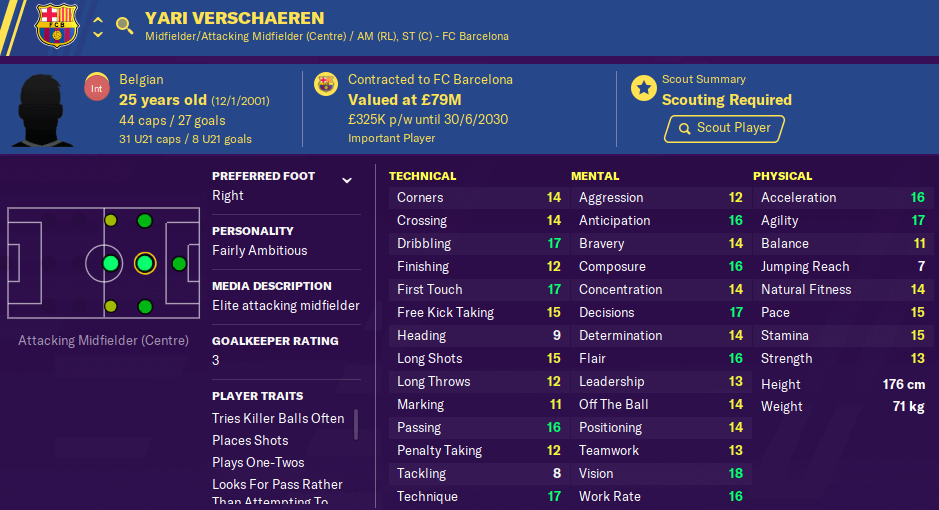 Yari Verschaeren career history until 2026

Summary
An exciting prospect, Verschaeren, or 'V' to save your tongue is a cracking midfield playmaker with great passing, vision and good speed. Those mental attributes are primed for creativity and that about somes the young gun up. During my test save Tottenham paid £27 million before Barcelona broke the bank coughing up £158 million. Seemed to be worth the dough judging by his goal and assist record at Camp Nou.
Featuring from central or attacking midfield, 'V' should be deployed as an advanced playmaker or attacking midfielder to best effect, but can perform in a variety of roles. There may be cheaper options for your £13 million but there won't be many to the same level.

Darren is the co-owner of Football Manager Story. He merged with Johnny Karp in 2011 after moving from his own successful site named Allthatisfootballmanager. Darren has played Football Manager since the dark days and created content since 2006. You can contact Darren at darrensmith360[at]googlemail.com

FM 2020 Stories
Hey guys and welcome to the first episode of my FM 2020 lower league story....

Gabriel's Diary Duesseldorf, December 18th 2017 — Starting the Monday hungover. I can't remember what...