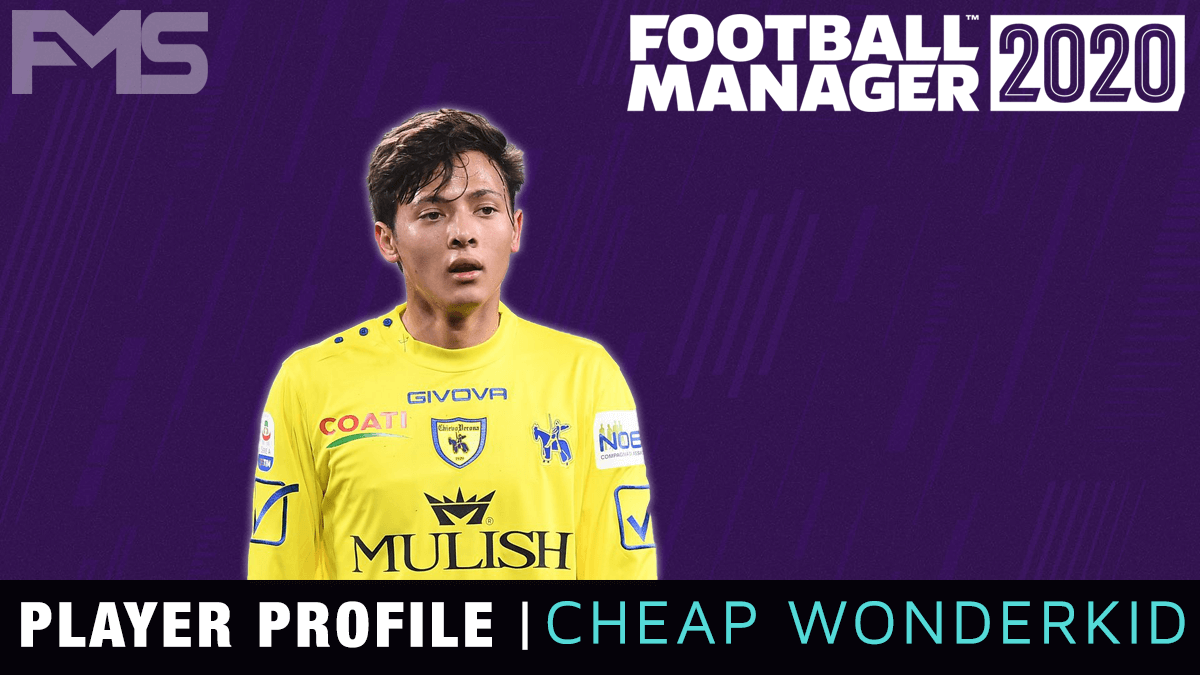 Emanuel Vignato
Age: 18
Position: AMR/AMC
Role: Winger, Inverted Winger, Inside Forward, Attacking Midfielder, Shadow Striker
Club: Chievo
Nationality: Italian
Value: £625K
Price tag: £3.2 million (patch 20.1.2)
Hidden Potential: CA: 109 / PA: -9 (150-180)
---
Emanuel Vignato profile in 2019 (after starting new game, 20.1.2)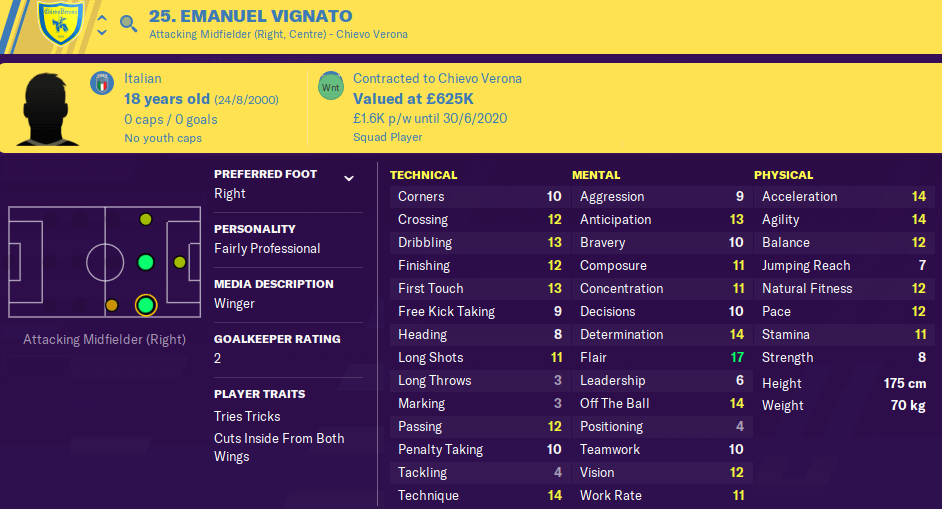 Emanuel Vignato profile aged 25 in the year 2026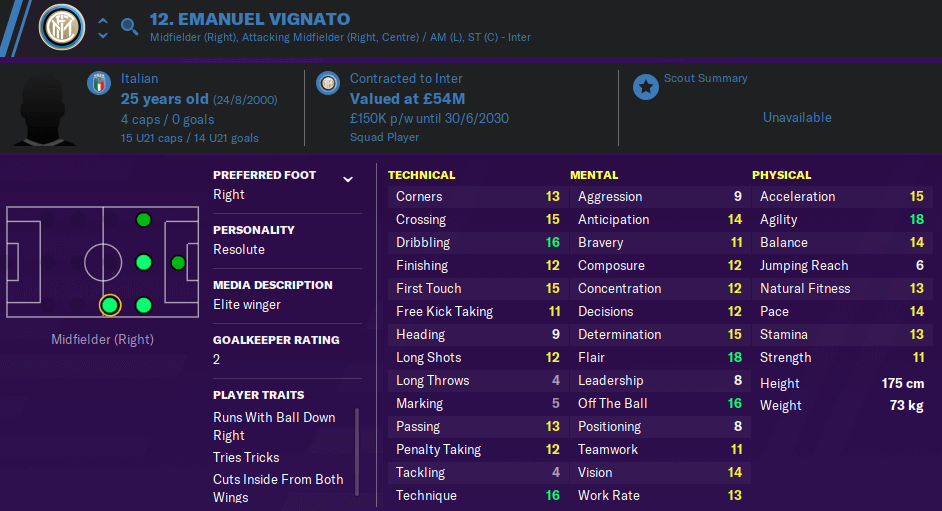 Emanuel Vignato career history until 2026

Summary
An interesting Winger Vignato could sit on the bench for most top flight sides and costs just £3.2 million. A player with great flair, agility and good all round technique. Inter Milan paid £79 million after the Italian scored 18 goals for Roma on my save.
A traditional winger Vignato can be re-trained to MR. The Italian could perform from the bench but does need regular Football to develop. A loan move may be in order for season one but he does have decent starting attributes.

Darren is the co-owner of Football Manager Story. He merged with Johnny Karp in 2011 after moving from his own successful site named Allthatisfootballmanager. Darren has played Football Manager since the dark days and created content since 2006. You can contact Darren at darrensmith360[at]googlemail.com

FM 2020 Stories
Hey guys and welcome to the first episode of my FM 2020 lower league story....

Gabriel's Diary Duesseldorf, December 18th 2017 — Starting the Monday hungover. I can't remember what...