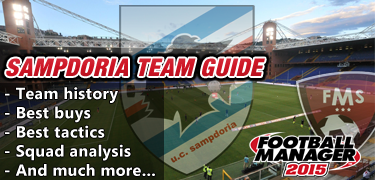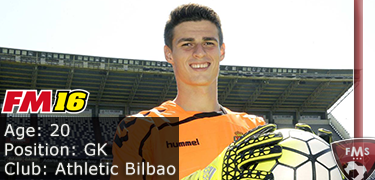 Kepa Arrizabalaga
Age: 20
Position: GK
Role: wing back / full back / limited full back
Club: Athletic Bilbao (on loan at Valladolid)
Nationality: Spanish
Value: £1.4 million
Price tag: £8 million – minimum fee release clause – (patch 16.3)
CA: 128 / PA: 145
Kepa Arrizabalaga profile in 2015 (after starting new game, patch 16.3)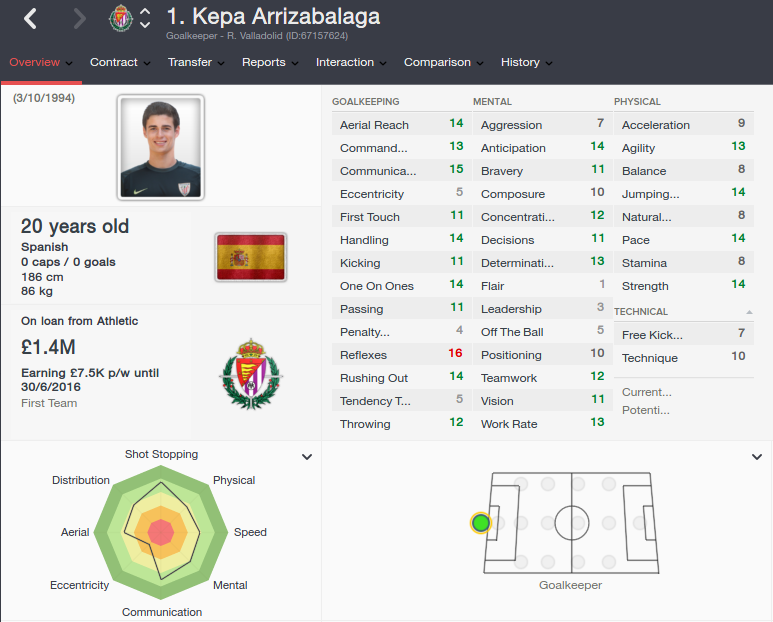 Kepa Arrizabalaga profile aged 26 in the year 2021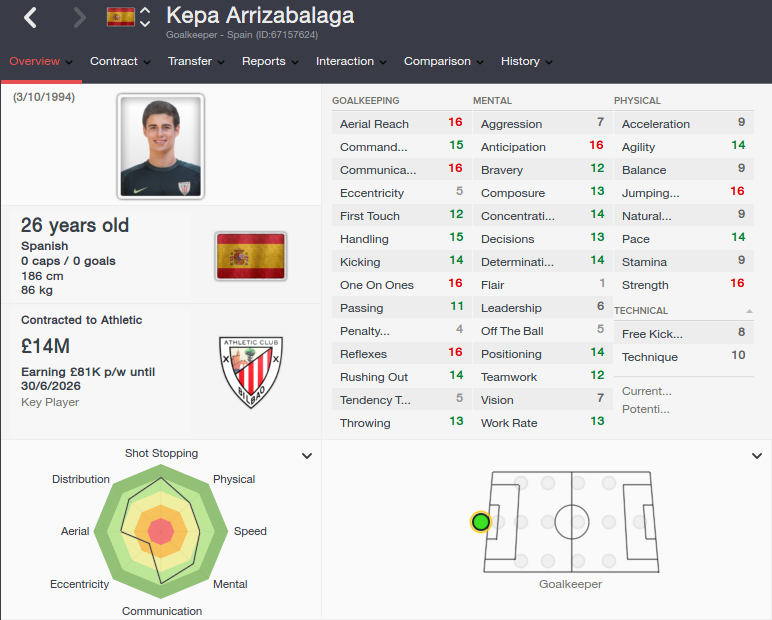 Kepa Arrizabalaga career history until 2021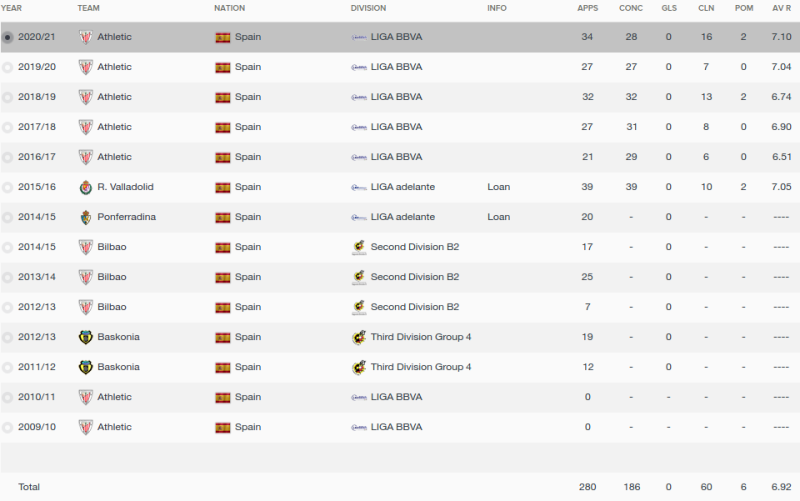 The FM 2016 player profile of Kepa Arrizabalaga shows a talented young goalkeeper, with potential to become a solid top-flight goalie. His minimum fee release clause is not extremely high at the start of the game but even if you buy him he won't join before the end of the first season, when his loan deal runs out.
In my test save he managed to become the number one at his boyhood club, Athletic Bilbao, with his average ratings gradually improving from one season to the next. His attributes developed nicely as well, turning him into one of the best goalkeepers in the Primera Liga and also earning him a backup place in the Spanish national team.
Did this player develop better in your FM 2016 save? Share a screen shot of his future profile with us by uploading the file below! (please include your name/nickname in the file name)
[simple-wp-dropbox]

FM 2020 Stories
Heh guys and welcome back to episode two of this FM 2020 lower league...

Hey guys and welcome to the first episode of my FM 2020 lower league story....

Gabriel's Diary Duesseldorf, December 18th 2017 — Starting the Monday hungover. I can't remember what...