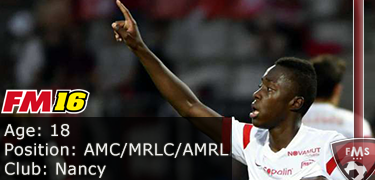 Arnaud Lusamba
Age: 18
Position: AMC/MRLC/AMRL
Role: advanced playmaker
Club: Nancy
Nationality: French
Value: £450K
Price tag: £2.5 million (16.3)
CA: 104 / PA: -8 (between 130 and 160)
Arnaud Lusamba profile in 2015 (after starting new game, 16.3)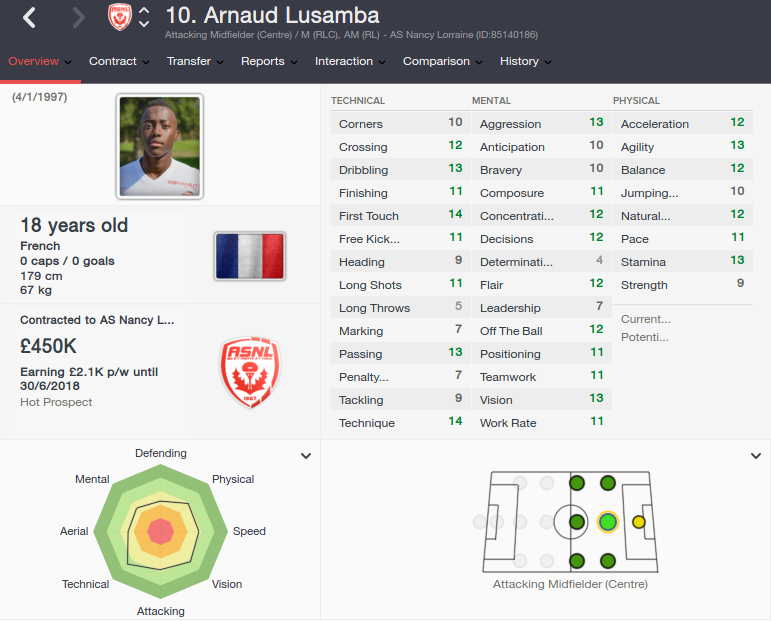 Arnaud Lusamba profile aged 24 in the year 2021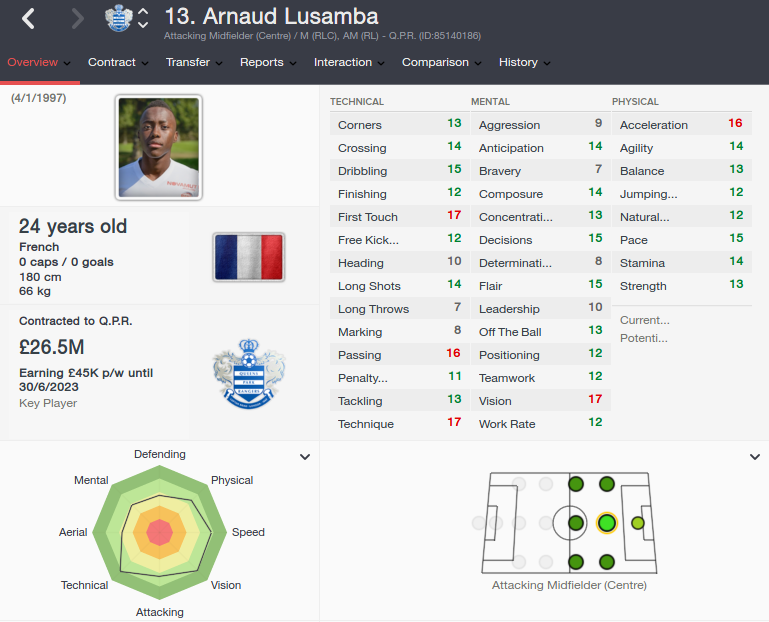 Arnaud Lusamba career history until 2021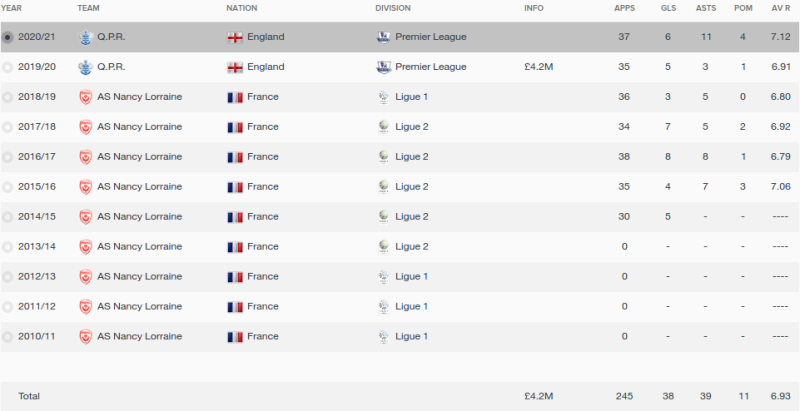 The FM 2016 player profile of Arnaud Lusamba shows a very talented young attacking midfielder, a youngster who could develop into a great advanced playmaker. Nancy would let him go for 2.5 million at the start of the game, but I think that price might get even lower if they fail to get promoted from Ligue 2.
In my test save he remained at Nancy until they got promoted to Ligue 1, played a season in the top flight and then moved to QPR in the Premier League. His last season was really exceptional, with 11 assists and 6 goals for Queens Park Rangers, plus 4 Player of the Match awards.
The future screen shot, at the age of 24, shows a player with good speed, excellent technique and passing, along with great vision and flair. Spending 5 million on him might be a slight risk, but I would surely get him if the price drops below that.
Did this player develop better in your FM 2016 save? Share a screen shot of his future profile with us by uploading the file below! (please include your name/nickname in the file name)
[simple-wp-dropbox]