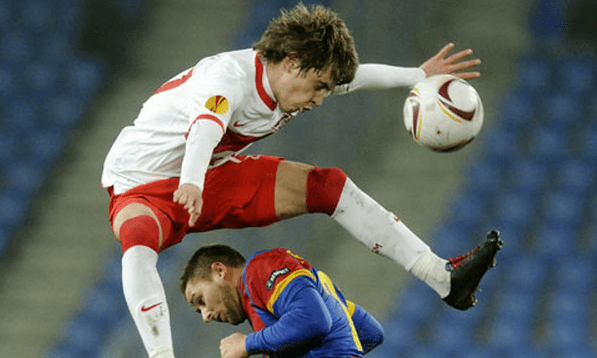 Jano
Age: 20
Position: AMC/MC/AMRL
Role: trequartista / advanced playmaker / shadow striker / attacking midfielder / enganche
Club: Spartak Moscow
Nationality: Georgian
Value: £2 million
Price tag: £12 million (in patch 14.3)
CA: 119 / PA: -8 (between 130-160)
Jano profile in 2013 (after starting new game, patch 14.3)

Jano profile aged 26 in the year 2019

Jano career history until 2019

Please note future screenshots are from previous patch where Jano had slightly higher potential so he may not reach this standard.
This FM 2014 player profile of Jano shows a versatile midfielder with the rare ability to make something happen from nothing. Jano can play almost anywhere, on either wing, as central midfielder and his preferred position of AMC. You could also assign almost any attacking role, but I think he'd be especially lethal as shadow striker or playmaker. During my test save this wonderkid developed good physical attributes that enhanced his outstanding technical ability, great creativity and very high flair.
£12 million is a bit much considering other options in the same position, but Jano is still worth the tag if his flexible potential is maxed out. After been Moscow's top asset in my save he moved to AC Milan and proved he can cut it at the top with 4 goals and 10 assists during his first Serie A season.