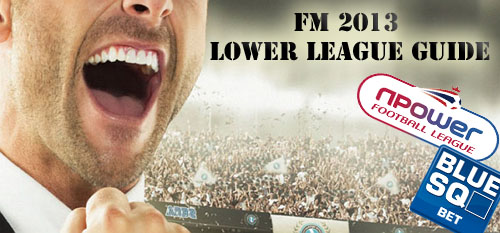 Hello and welcome to my FM 2013 lower league guide, this will be a three part series covering everything you need to know to succeed in the lower leagues. We will start from the beginning of a new save and work our way through, so today covers pre-season setup and creating a squad including the best FM13 lower league free players.
FM13 lower league guide: The database
You may be thinking, 'I can load my own database thank you very much, NEXT!' But hold your horses, there is a wide spread misconception (which plagued me for some time, until Jake put me right) that loading the likes of England, Italy, Spain and Brazil will offer the best spread of talent.
The best database to load for the lower leagues is actually a custom database. Just load England down to the lowest league you want to start in (or whichever country you plan on managing in.) But don't select anymore countries, instead click 'next' and then select 'custom' from the 'database size' drop down box. From here use the large database and under continents add 'Europe', 'South America' and 'North America', make sure the only box to be ticked in these continents is the 'players with national reputation' box. Then click OK and you're done.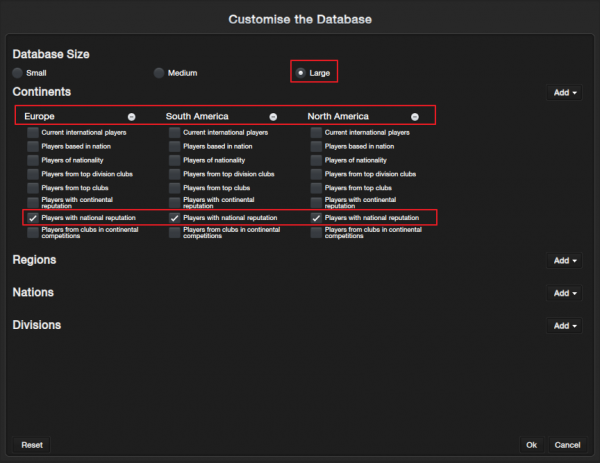 This database provides more players from lesser countries such as Norway, Denmark, Czech Republic and Uruguay etc, etc. When managing in the lower leagues there are some very talented players to be taken advantage of, like veterans Dosek and Kincl and later on the USA and Australia can provide some handy free transfers along with Uruguay provided you gain work permits.
FM 2013 lower league guide: Pre-season setup
We all know that pre-season can be dull and mundane, but I think this year, more so than ever can see pre-season destroy a save if taken for granted. Below are a few tips and reminders.
Select your tactics from the off and store them, if your tactics aren't selected how can your side learn them? If you use two different strategies for different scenarios, load them both as a tactic, this way your side we be fluent in the strategy as well as the logistics of the tactic.

During pre-season set your general training to 'team cohesion' and 'heavy' intensity. Also set your match training to 'tactic only'. When you're within a week of the seasons start switch training to balanced and average intensity and your match training to whatever needs working on for the upcoming game (use your assistants advice here, he will provide hints before most matches.)
Get an assistant manager with good motivation, tactical knowledge, PA and CA judgement. All these should be at least 10 and remember if 'tactical knowledge' is below 10, you may have to set your own opposition instructions which can be tough in the lower leagues.
Sign a few good scouts and check their reports screen for players, sometimes it is hard to judge what makes a good signing in the Blue Square, so your scouts reports could point you in the right direction.
FM 2013 lower league guide: Players
One area that seems to have changed drastically this year, the quality of players you can sign for Blue Square clubs is pretty poor. But if you have loaded the database previously mentioned your options will be a little wider. Lets begin with a few tips to help you find some gems.
If you are a complete newbie, click here to read some general tips. They may not be lower league related but the foundations are vital to learn before reading on.
When searching through the expired contracts and contracts expiring in 6 months, try unticking the 'players out of scouting range' option. This will unveil a host of talent from abroad, some will get a work permit, some won't, but the field of talent is great.
The higher up the leagues you can purchase from, the better quality players you can sign, so always look to loan talent from above…remember you can sign four over 23′s and four 23 and under's, that is almost a full squad. It is the only way you'll get players with quality equal to sides a few divisions above you…bar the next tip of course.
And finally here's a tip from Jake's mate, when offering contracts you can bring wage demands down by installing a release clause, it will have to be fair to work but well worth doing if you want to turn the squad around every year anyway.
I know that isn't much to go from, so here is an FM13 lower league shortlist consisting of the best FM 2013 free players in the BSP, there is a mixture of talent in here to also cover League 2. Remember you need to load the database mentioned previously or some of these players won't be visible. To download this FM13 free BSP players shortlist just click the download button below and follow the instructions. This isn't a huge list, just something to get you started.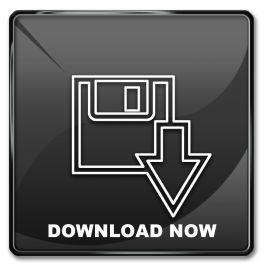 How to install the shortlist in FM 2013
1. Put the downloaded file in this folder: Documents/Sports Interactive/Football Manager 2013/shortlists
2. Start your game and go to shortlists.
OK that will do for today, I hope the guide is of help and you enjoyed the read. Next up will be tactic does and don'ts as well as the formations I use. Until then I look forward to your comments, thanks for reading. Part two covering tactics is now available as is the follow up on tweaking tactics, just click the links below.
Part two - FM 2013 Lower League Guide: Two Tactics Are Better Than One

Part three – FM 2013 Lower League Guide: If Nothing Changes, Nothing Changes