Juán  Iturbe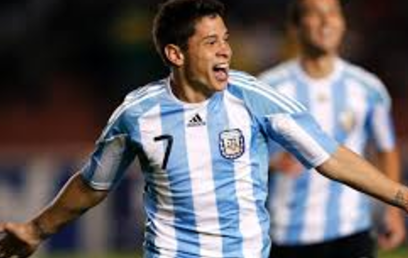 We scouted Juan Iturbe, the Argentinian wonderkid in the FM 14 version who was dubbed as the new Messi, today we are going to see how he developed in real life, four years after that original FMS scouting network report.
1 Juan Manuel in Roma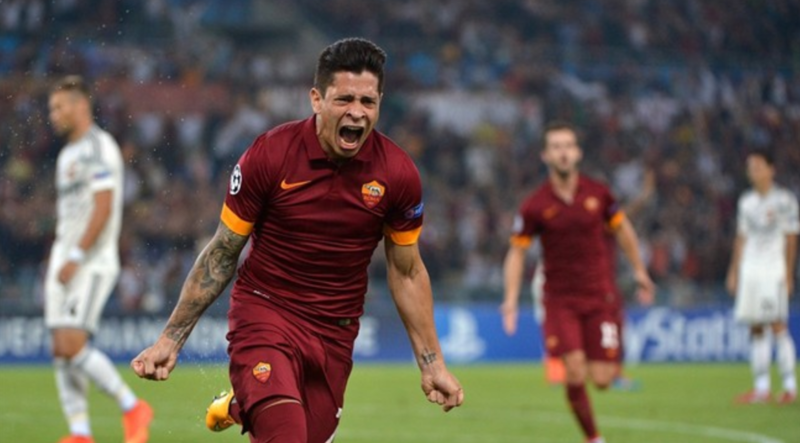 Turbo is an argentinian/paraguayan forward or winger who currently plays for Torino in Serie A. Left-footed, quick, good dribbler and powerful striker. In the early stages of his career he was compared to Messi.
Born and raised in Buenos Aires but with Paraguayan parents, he started playing in Sportivo Barracas, a small club in the south of the city. Later in life he moved to his parents' home town in Paraguay where he started his professional career.
He made his first-team debut at the age of 12, in Sportivo Trinidense, where he scored his first goal ever. The year of his debut the team promoted to first division and he joined Cerro Porteño, one of the biggest clubs in Paraguay.
His next first-team match, and debut for el ciclón, came in 2009 in the derby against Libertad. Cerro became champions of first division, counting this as Juan Manuel Iturbe Arévalos first professional award. Incredibly this young player wasn't awarded with a professional contract so he moved back to Argentina to join Quilmes. He wouldn't last long because Porto came after him in January of 2011, agreeing that he would join them after he turned 18. Until then, he could play the last six months in Cerro Porteño.
During these years of big clubs interested in him and first big contracts signed he became one of the wonderkids of the Football Manager series. 1.2 million dollars were paid to Cerro Porteño for this young man, and in October 2011 he debuted with the Blue Dragons from Oporto where he got 10 matches and 0 goals in two seasons.
2 In Porto, Portugal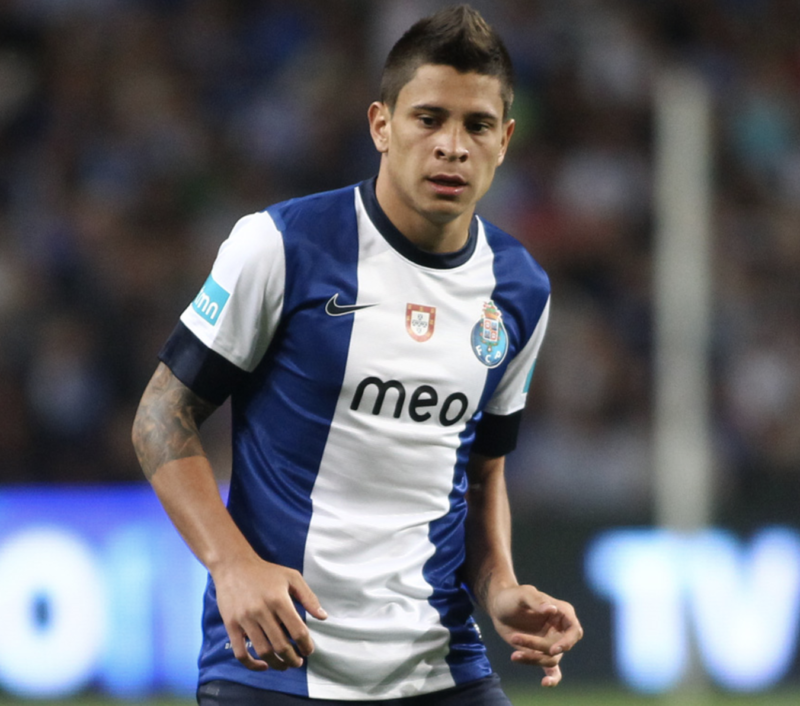 First team of Porto was still too big for him those days, so he played in the B-Squad and moved on a six-month loan to River Plate from Argentina. At the time, U-20 Argentinian team called him to their squad, but he wouldn't end playing for the main team.
In River he played in the Final Tournament of the 12/13 season. In total there were 17 matches with 3 scores, being the first in a 3:2 victory over Tigre, where he made the final goal. Juan Iturbe enjoyed playing back in Argentina as he said he will return to play for River some day.
After River, Hellas Verona got him on another loan. This was his best performance on a club so far, scoring 8 times in 33 matches. He became one of the stars of a second tier team, and people loved him in Verona. The team announced that they would execute the clause on the loan, paying over 20 million dollars for him, but AS Roma stood in the middle and got Juan Iturbe. 
3 His best season in Hellas Verona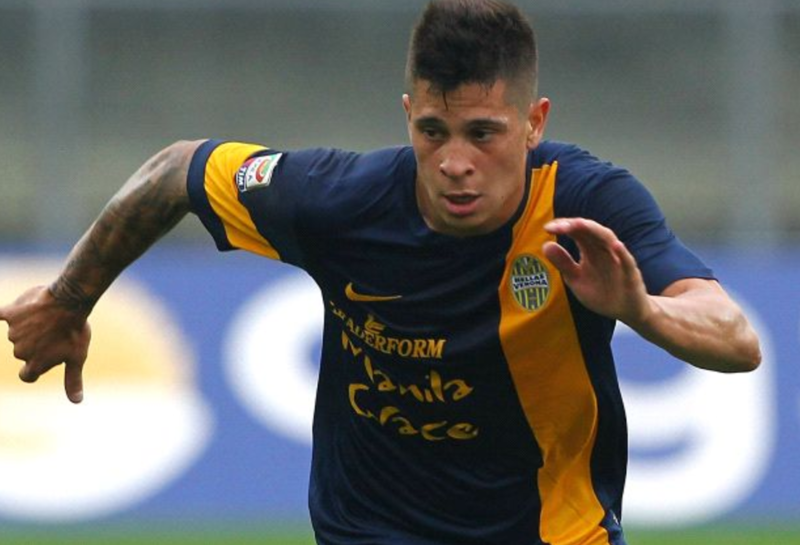 The young star was introduced in the Italian capital team in July 2014, wearing the number 7. His performances were not what Roma's fans expected, so he went on a couple loans to Bournemouth and Torino where he is playing now. In the last 3 seasons, counting Roma as well as the other two teams, he scored just 6 goals and gave 7 assists in over 60 matches.
4 Playing for Bournemouth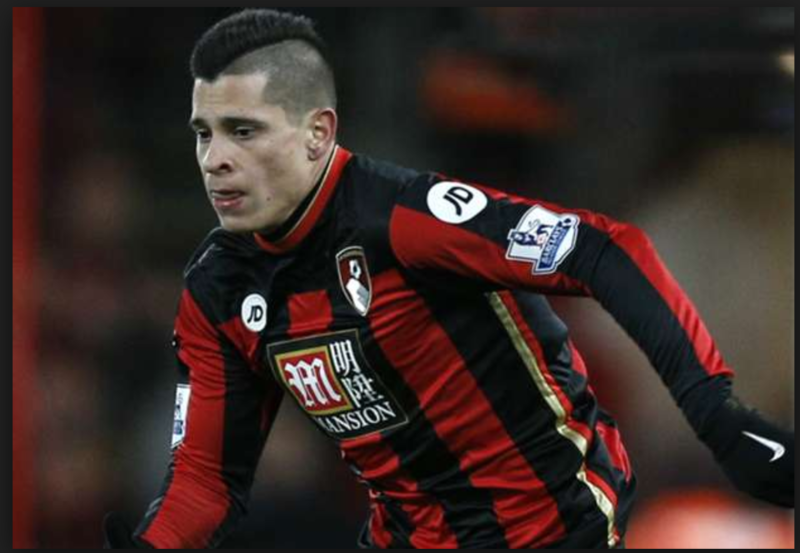 As I was saying earlier, he didn't get to play with Argentina further than U-20s team, so he made himself available for Paraguayan main squad. At the time, Ramón Diaz, who had him in River, called him up for the World Cup Qualifying match against Brasil where he debuted. Right now he has played in 7 matches for Paraguay and never got to score, but hoping to make it to the World Cup if Paraguay gets in.
When he was playing in Verona, FM14 got out on the market. Juan Iturbe was one of the wonderkids of this game, but his development wasn't as great as other players. He got a lot better in Flair, anticipation, dribbling and Off the Ball parameters and maintained good physical rates. For 2nd tier teams he could be a great player as he wasn't very expensive. He can be an awesome striker if you trained him in finishing. In this year's game he still is a good player for some teams, but he doesn't make it to the elite group of players like Messi and Cristiano Ronaldo. However his salary isn't impossible to pay for any European First division team.
This are Juan Manuel Iturbe's stats(source Wikipedia)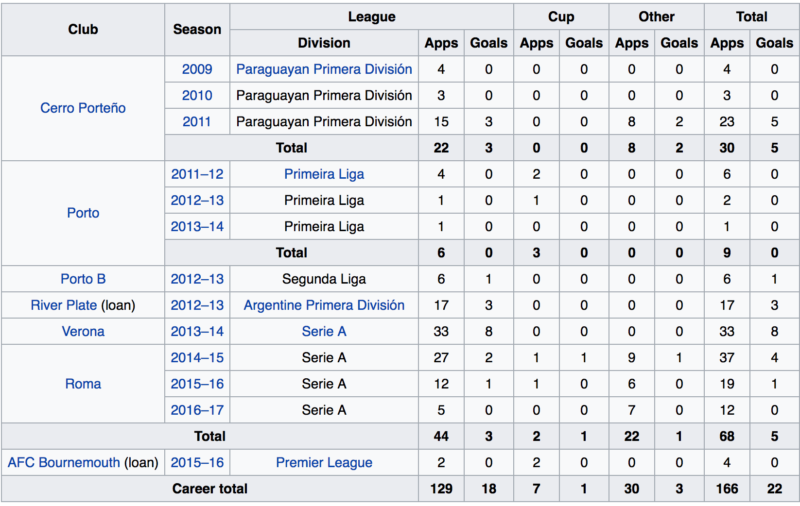 And this , a selection of Juan Iturbe's best moments on the field…..
Will Juan Iturbe finally live up to the expectations that were created around him as a youngsters ands become a world class player or not?