28 Dec 2012
FMS is now 4 years old!
Hello friends, I'm writing today to thank all of you for the last four years. Football Manager Stories started on December 28th 2008 and I never thought back then that it will keep going for 4 whole years. Moreover, I never thought that we'd serve more than 3 million people in those 4 years!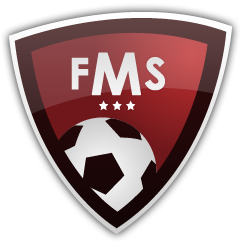 This 4th year has been the best of them all in terms of traffic, as we've broken the records we have previously set for most visits in a day/month/year. But what's more pleasing is that we were able to give away no less than 8 free copies of FM 2013 this year, making 8 people happy, which, obviously, makes us 8-times very happy!
In other news, I'm pleased to let you know that Darren Smith is back as co-owner of FMS after taking a small step back last year. This decision means that we'll be taking care of the future of this website together, and that can only be good news.
Thank you again for your support, we hope we won't disappoint you from now on!
Have a great New Year!
The founder and co-owner of the website, a Romanian Football Manager addict. He's been playing the game since CM '97-'98, never missed any of the versions since then. His footballing career stopped before it began, he liked playing the game but disliked having to run around like crazy during the pretty harsh training sessions. He's a supporter of the Romanian national team, Universitatea Craiova, Arsenal, Barcelona and… the Blyth Spartans! You can contact him at johnny[at]footballmanagerstory[dot]com
You may also like
Comments