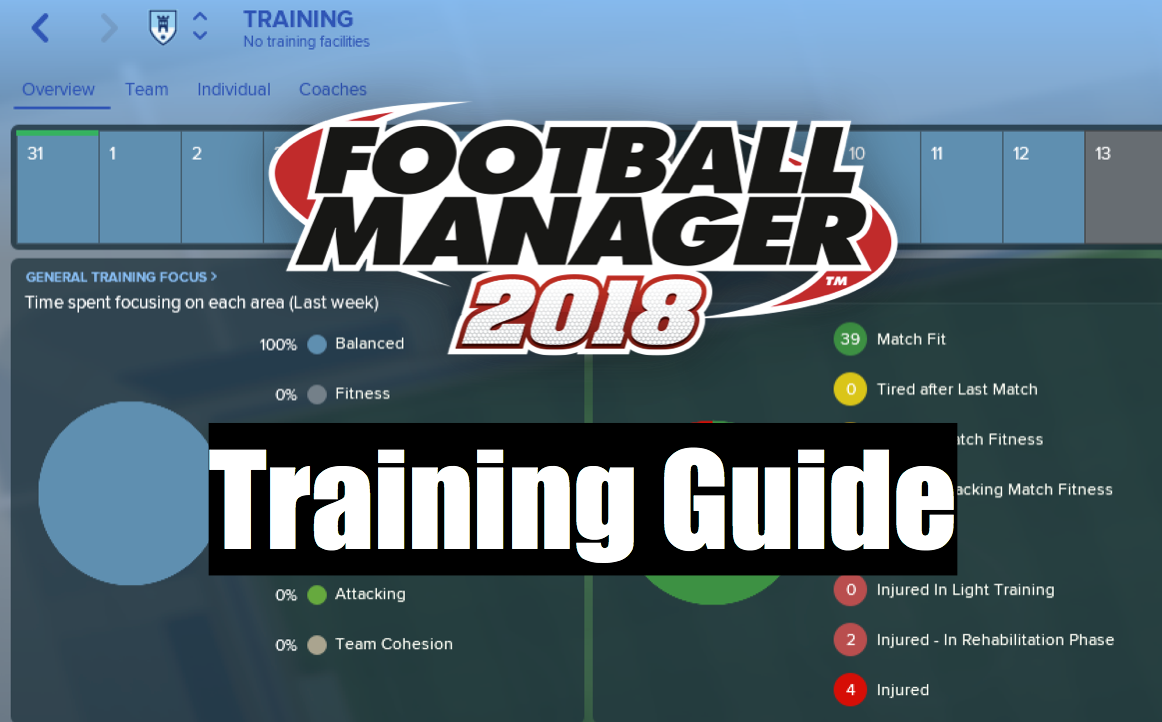 Hi, after the pre season guide, welcome to the Football Manager Story FM 2018 training guide for keeping all of your players fit during the whole season.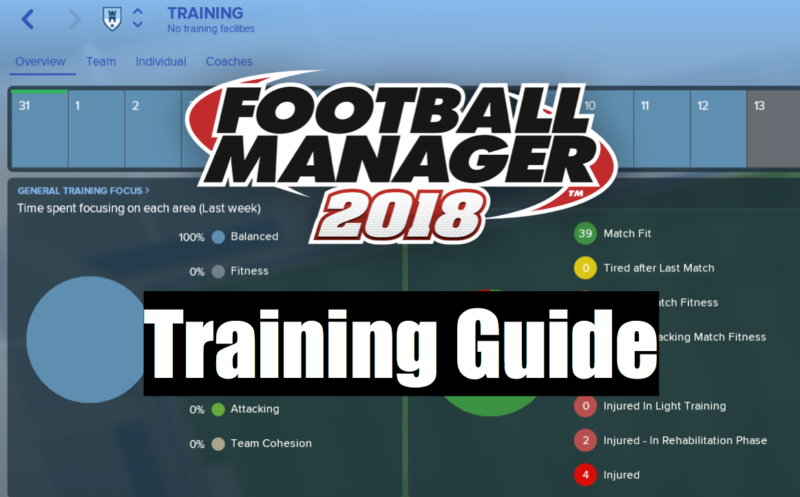 For you to succeed in your new job at Football Manager 18 you will need the best players you can get, a solid tactic, get the squad gelled, fully fit and with a good morale for the first match of the season. But what what we are going to "talk" today is about one of the FM 2018 training aspects of the game, on how to get your ALL of your players  constantly "match fit", specially the rotation or back up ones.
For this there is not an specific FM 2018 training schedule , as you will see, it is a matter of monitoring the match sharpness of the players after every match.
What  its needed is to have those players that you spend so much time and effort in finding them to "round up" your squad, to make a real impact when the time is needed for them to jump into the pitch as a sub during a game, or as a first team player for a player who is injured or suspended.
Having subs players match sharpness fit or severely lacking match fitness ,can be the difference between silverware or not, or the difference  between relegation or not, plus, I think, being fit it's fundamental for the players attributes, and for attribute development.
The main goal during the pre season training, it is the fundamental task to get your squad very fit and and in high hopes for the first match of the season , as we showed  you in the previous guide on how to prepare your team during the pre season.
But it is also very important to have the substitutes always fit and happy to be ready to make an impact if they have to jump to the pitch during a game, or in the first eleven replacing an injured or suspended first team player, at any time during the season.
FM 2018 Training Guide Tip:  Monitor player's match sharpness
If you leave any of your player go by with many days without match time, he will go "lacking match fitness" or worst, "severely lacking match fitness", this is why it's always important to constantly check every player's "match sharpness". So you should always must have "condition" and "match sharpness" on your squad view.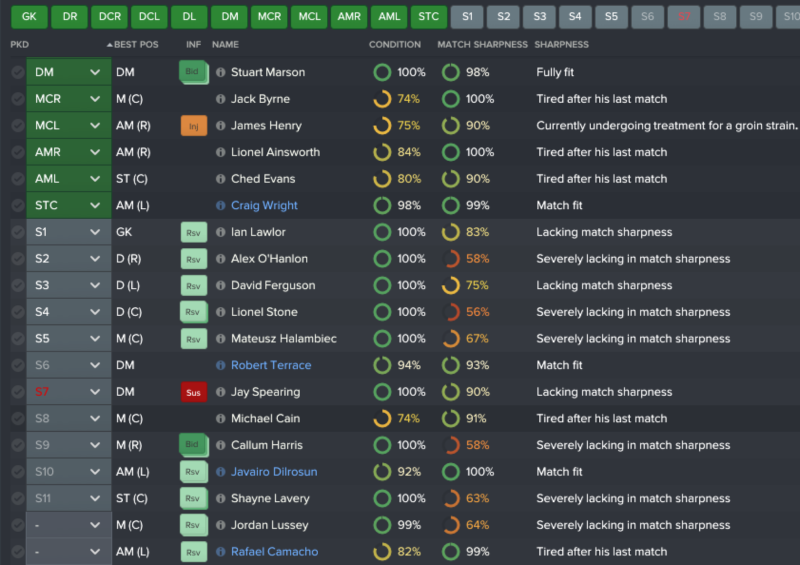 FM 2018 Training Tips : Arrange reserve matches
To avoid a player loosing his shape, what you can do is to play your substitutes in the reserve matches, or if there are no reserve matches organize a friendly match for the reserves(or under 23) after first team matches for them to play and stay"match fit".
When organizing a friendly, play it away so you don't "over use"your home pitch, and play it against a weak opposition so the players can get a morale boost too by winning the matches and getting a high rating.
I know it's a lot of micromanagement, but it really pays off.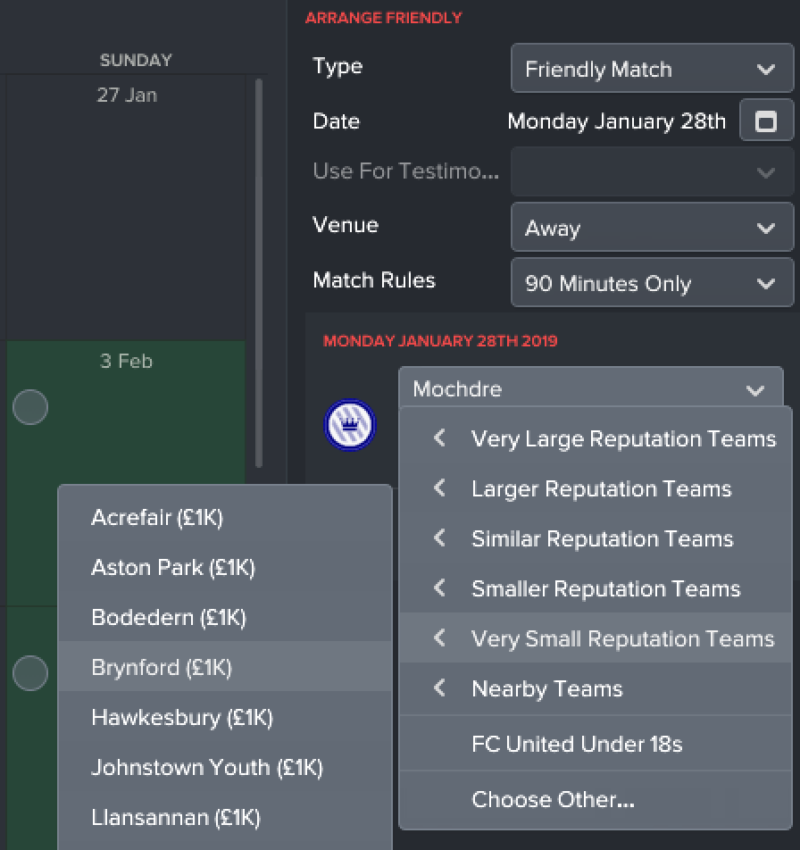 FM 2018 training tip: Don't play the 90 minutes
Don't wait for your players to get to a sharpness state of "Severely lacking match fitness", as soon as they show "lacking match fitness" make them play into the reserves for 20 or 45 minutes, that way, you also diminish the chances of the player to get injured.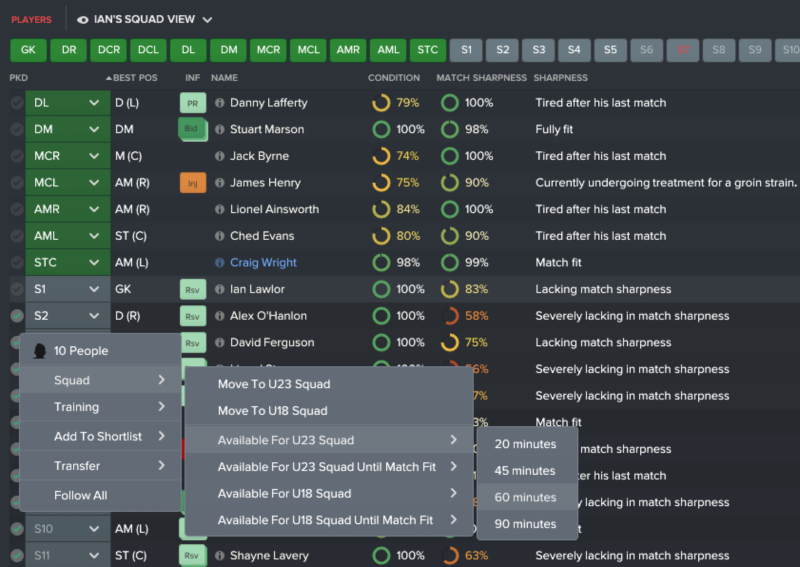 FM Training Tip: Before the match personalized the minutes for each player to play depending on their owns circumstances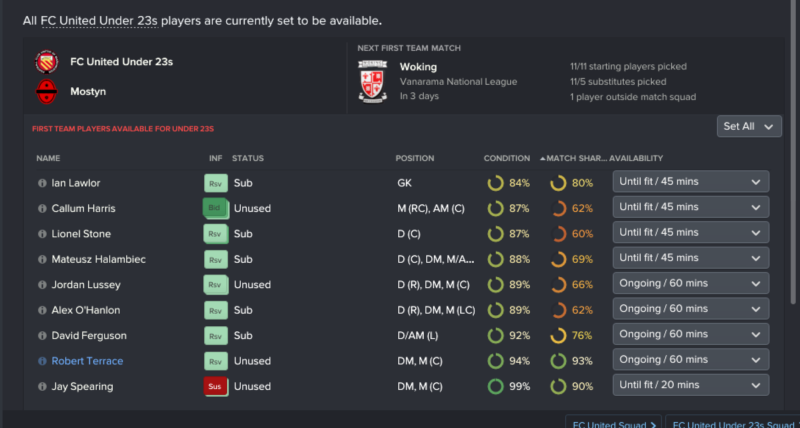 FM 2018 training tips: Avoid injuries
The AM takes control of the team, make the reserves play with the same first teams tactic so the players are used to it, but I change this 3 team  instructions to reduce injury risk: 1- stay on feet 2-take a breather 3-contain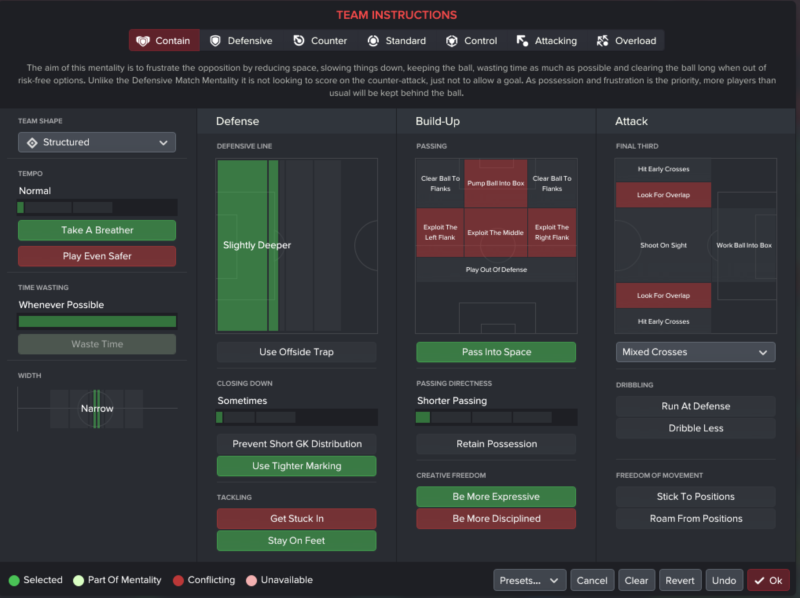 FM 2018 Training Guide:      conclusion
The result and goal is to constantly have the subs "match fit or fully fit" like in this screen shot, always ready to jump into the pitch and do great! :)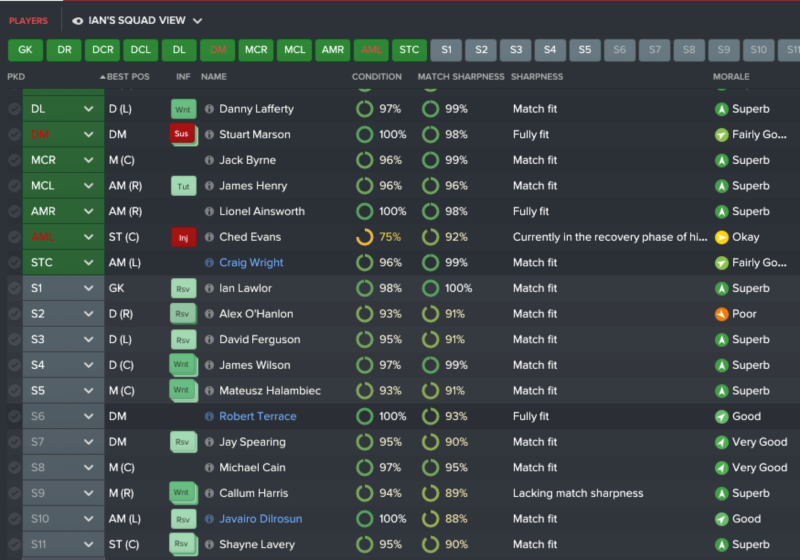 Then players will be fit to get into the pith and score goals like this one! :)