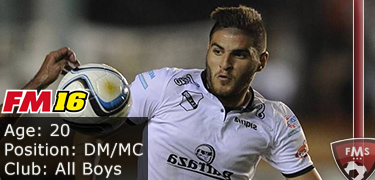 Julian Fernandez
Age: 20
Position: DM/MC
Role: ball-winning midfielder
Club: All Boys
Nationality: Argentinian
Value: £950K
Price tag: £2.5 million (16.3)
CA: 118 / PA: -8 (between 130 and 160)
Julian Fernandez profile in 2015 (after starting new game, 16.3)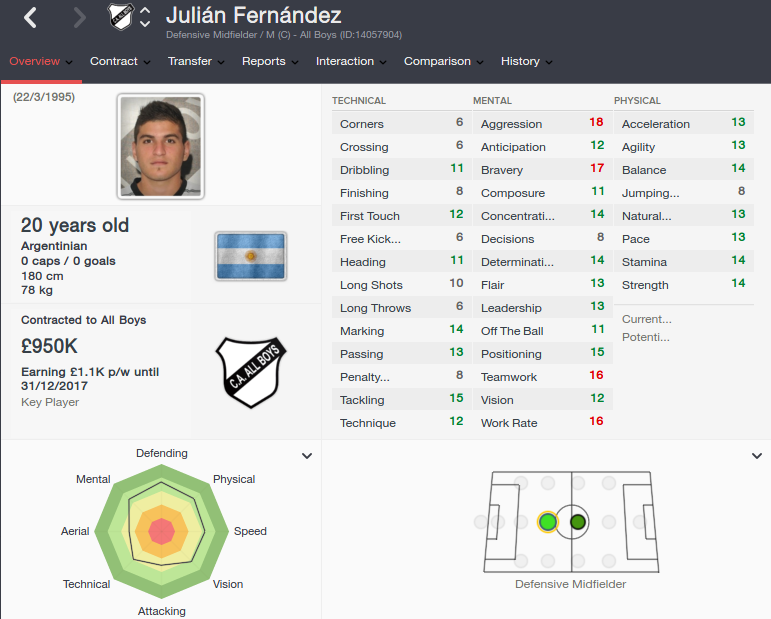 Julian Fernandez profile aged 26 in the year 2021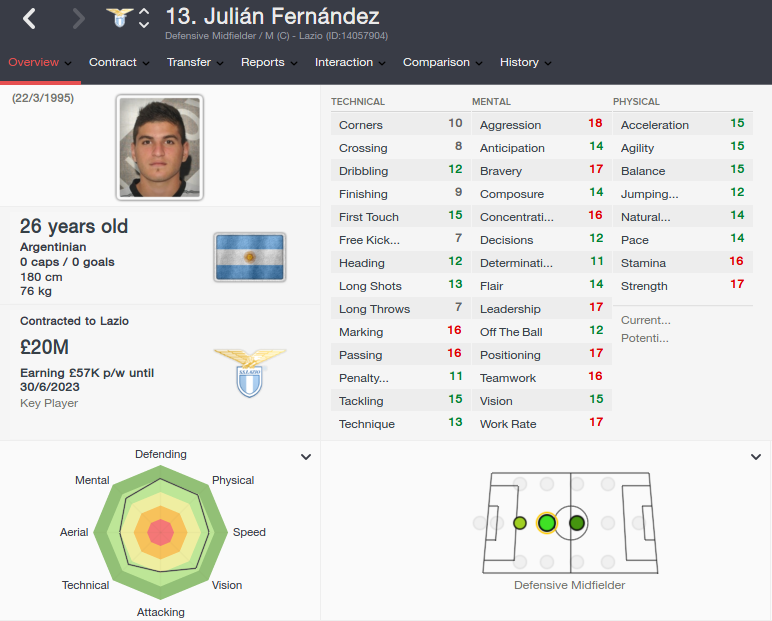 Julian Fernandez career history until 2021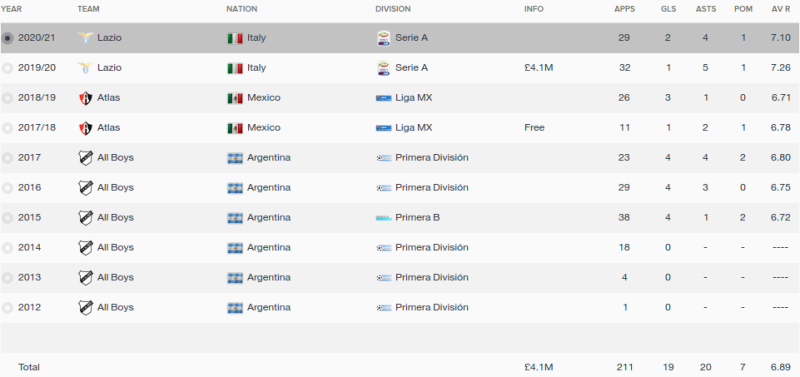 The FM 2016 player profile of Julian Fernandez shows a solid young defensive midfielder, available for a reasonable price at the start of the game. His club would let him go for around 2.5 million, but you could get an even better deal if you agree to loan him back until the end of the season.
In my test save he moved to Mexico when his contract expired, did a good job there and caught the attention of Serie A club Lazio. He moved to Rome for 4.1 million and adapted instantly to life in the Italian top flight, delivering two solid seasons there.
He developed an excellent physique, with speed and strength complemented by superb stamina, his mental attributes also reached a very good level. His technical side is not bad either, could be worth a shot if you need a relentless defensive midfielder to win the ball back for your team.
Did this player develop better in your FM 2016 save? Share a screen shot of his future profile with us by uploading the file below! (please include your name/nickname in the file name)
[simple-wp-dropbox]