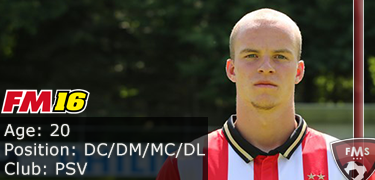 Jorrit Hendrix
Age: 20
Position: DC/DM/MC/DL
Role: ball-playing defender / central defender / deep-lying playmaker
Club: PSV
Nationality: Dutch
Value: £1.8 million
Price tag: £4 million (16.3)
CA: 126 / PA: 145
Jorrit Hendrix profile in 2015 (after starting new game, 16.3)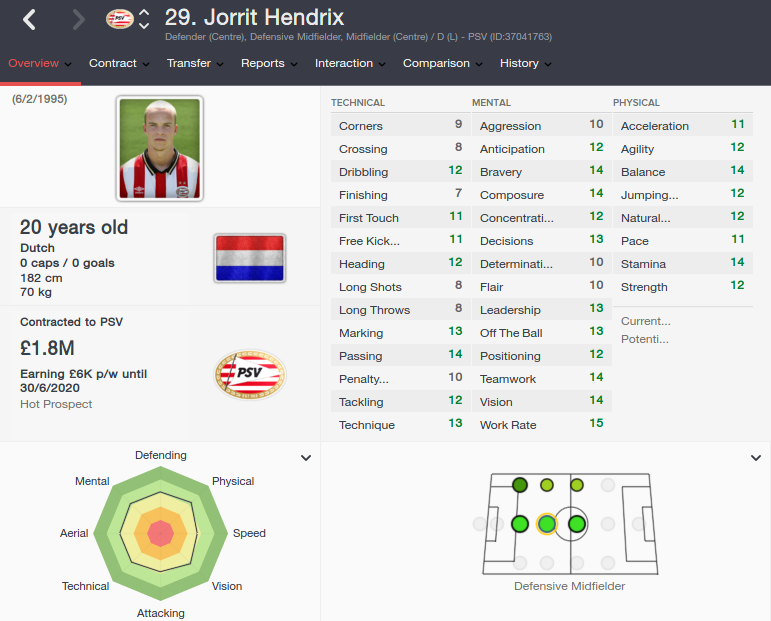 Jorrit Hendrix profile aged 26 in the year 2021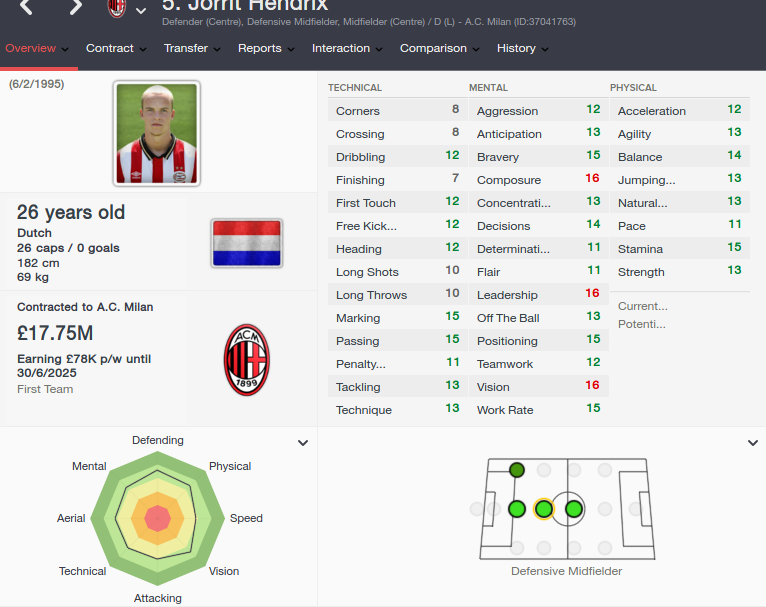 Jorrit Hendrix career history until 2021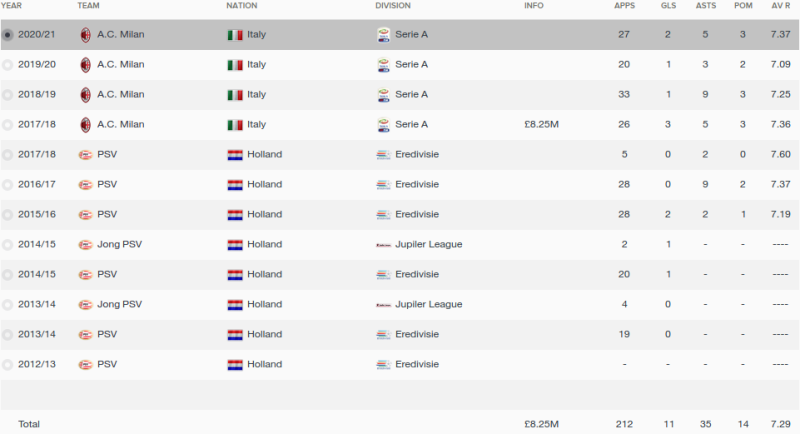 The FM 2016 player profile of Jorrit Hendrix shows a versatile young central defender, also capable of playing in central midfield positions. You can get him for just 4 million pounds at the start of the game and I believe that is a pretty good deal, considering his potential and the variety of positions he can play in.
In my test save he moved to AC Milan in 2017 for just over 8 million pounds and his average ratings remained excellent in Italy, as they were in the Netherlands. He developed solid attributes overall, especially on the mental side. He is not a star, never will be, but such a solid utility player should be a welcome addition to any club.
Did this player develop better in your FM 2016 save? Share a screen shot of his future profile with us by uploading the file below! (please include your name/nickname in the file name)
[simple-wp-dropbox]

FM 2020 Stories
Heh guys and welcome back to episode two of this FM 2020 lower league...

Hey guys and welcome to the first episode of my FM 2020 lower league story....

Gabriel's Diary Duesseldorf, December 18th 2017 — Starting the Monday hungover. I can't remember what...