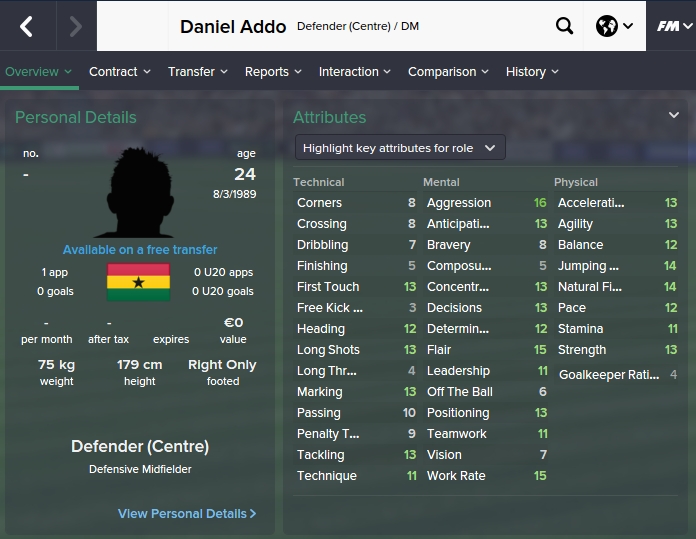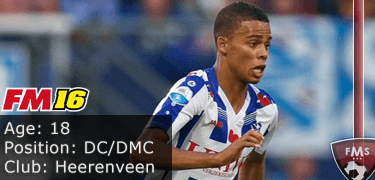 Jerry St Juste
Age: 18
Position: DC/DMC
Role: central defender / ball playing defender / limited defender
Club: Heerenveen
Nationality: Dutch
Value: £450K
Price tag: £25 million (patch 16.3)
CA: 117 / PA: -8.5 (between 140-170)
Jerry St Juste profile in 2015 (after starting new game, 16.3)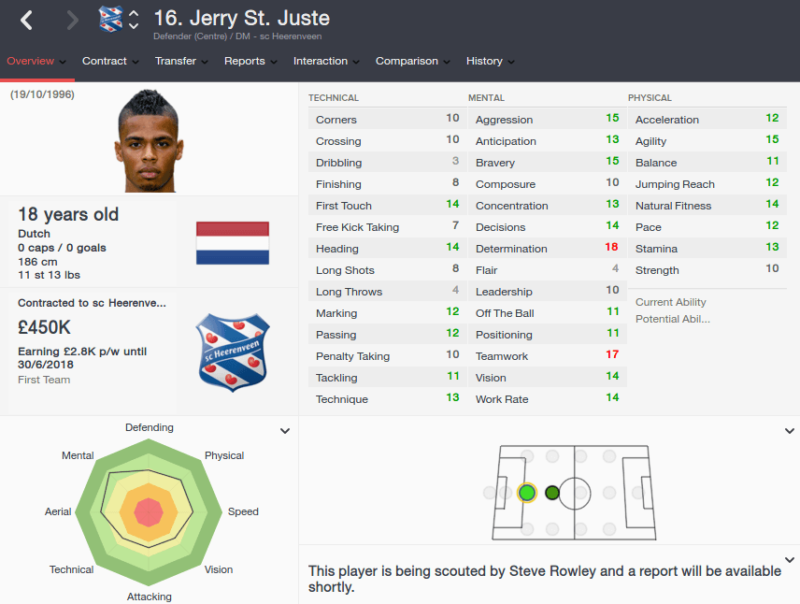 Jerry St Juste profile aged 26 in the year 2023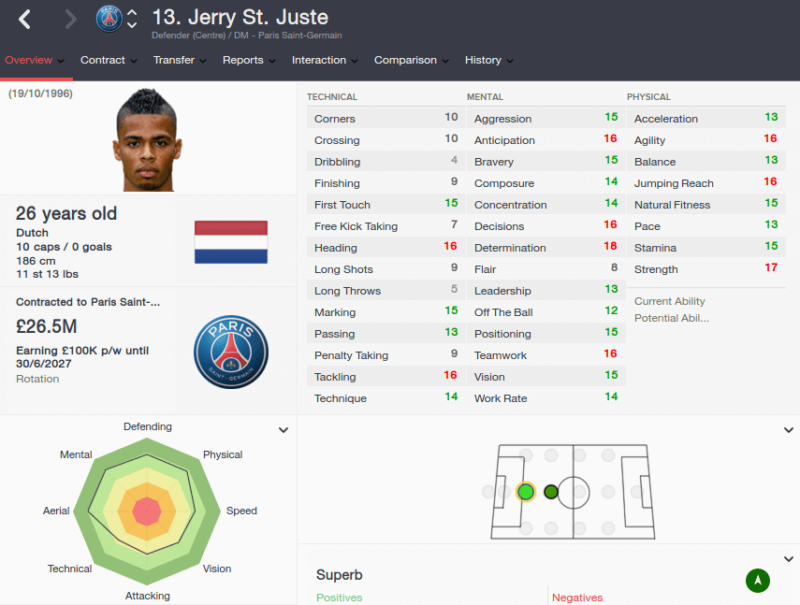 Jerry St Juste career history until 2023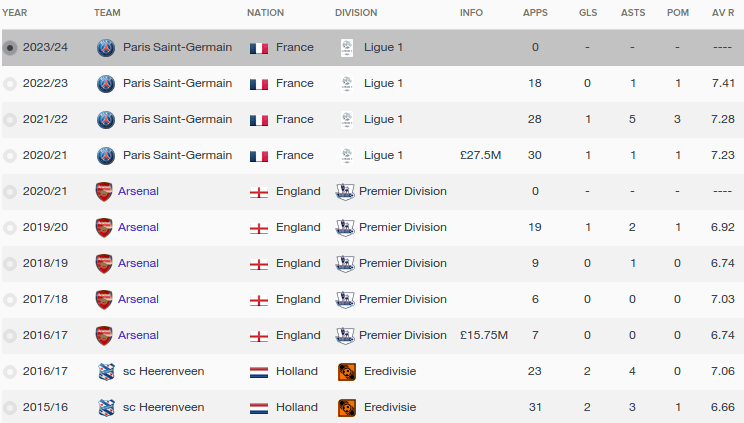 This FM 2016 player profile of Jerry St Juste shows a potentially brilliant centre back with talent to grace any side around Europe. St Juste is a well rounded defender with technique, physical presence and good mental stats across the board. I think the word professional sums him up well and PSG alongside Arsenal certainly thought so in my test save. Not exactly steller in any one area but great in a few and good across the majority he seems a reliable buy at the right price, definitely worth waiting for the £25 million asking price to drop though.
Did this player develop better in your FM 2016 save? Share a screen shot of his future profile with us by uploading the file below! (please include your name/nickname in the file name)
[simple-wp-dropbox]

FM 2020 Stories
Hey guys and welcome to the first episode of my FM 2020 lower league story....

Gabriel's Diary Duesseldorf, December 18th 2017 — Starting the Monday hungover. I can't remember what...