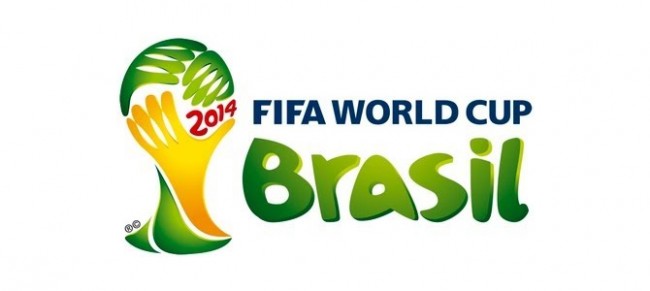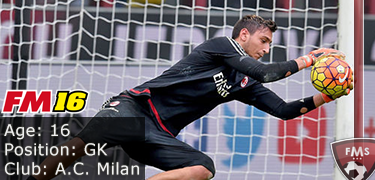 Gianluigi Donnarumma
Age: 16
Position: GK
Role: goalkeeper
Club: A.C. Milan
Nationality: Italian
Value: £6.5 million
Price tag: £3 million – compensation –  (16.3)
CA: 125 / PA: -9 (between 150 and 180)
Gianluigi Donnarumma profile in 2015 (after starting new game, 16.3)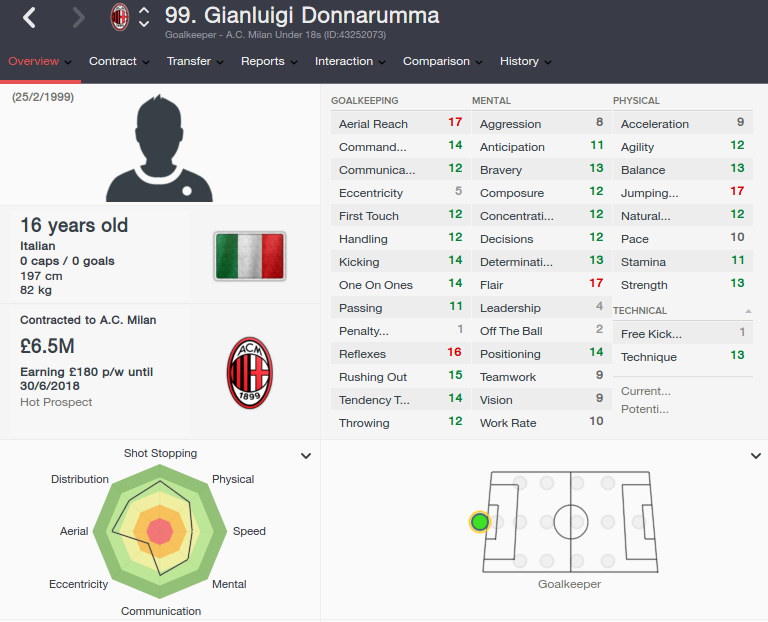 Gianluigi Donnarumma profile aged 22 in the year 2021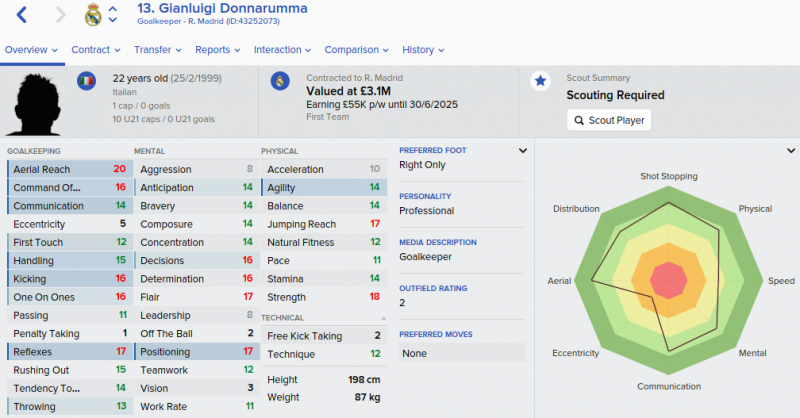 Gianluigi Donnarumma career history until 2021

The FM 2016 player profile of Gianluigi Donnarumma shows a great young goalkeeper, he has world class potential and a very bright future ahead of him. Unfortunately he doesn't want to leave his club at the start of the game and that's a real shame considering the very low compensation fee.
In my test save Real Madrid snapped him up for just 5 million, loaned him out for a couple of seasons, then used him as a backup before he finally claimed the number one spot at the Santiago Bernabeu.
The future profile screen shot shows a goalie that is the master of the penalty area when it comes to aerial threats, but he also developed nicely when it comes to reflexes, handling and positioning. Considering that the future screen shot was taken at the age of 22 I guess it's reasonable to assume that he can become even better, should be a world class goalkeeper.
UPDATE
Check out the screen shot below, sent by Koonaks, showing Donnarumma's progress in his FM 16 save: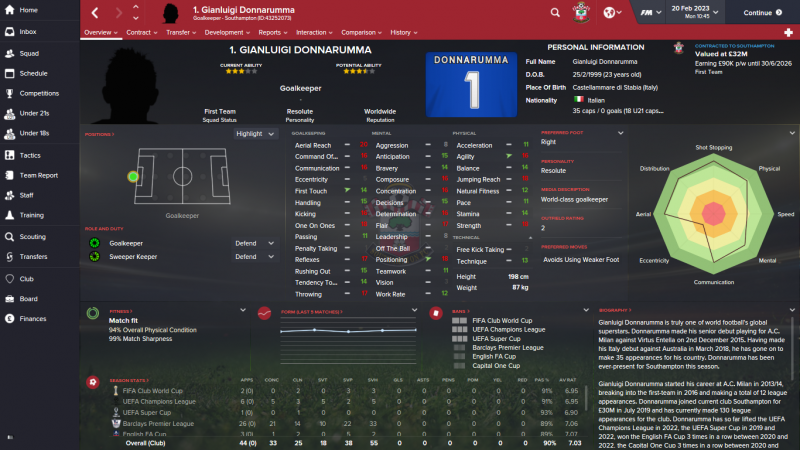 Another screen shot, sent by Snorli: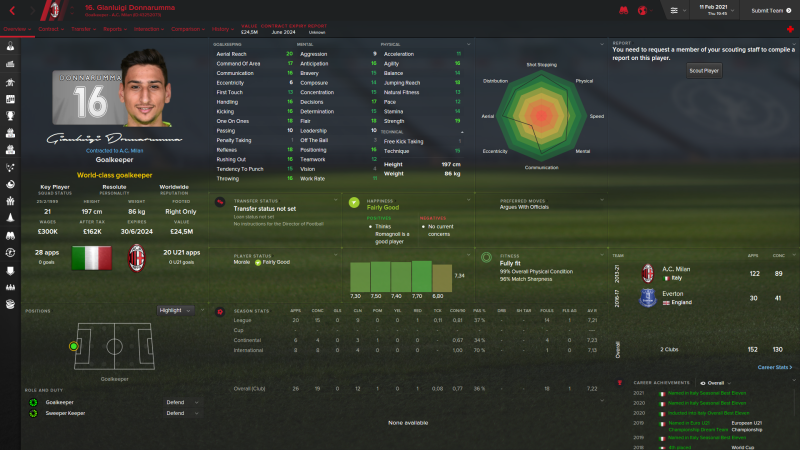 Did this player develop better in your FM 2016 save? Share a screen shot of his future profile with us by uploading the file below! (please include your name/nickname in the file name)
[simple-wp-dropbox]