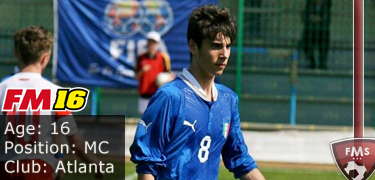 Filippo Melegoni
Age: 16
Position: MC
Role: deep lying playmaker / advanced playmaker / box to box midfielder
Club: Atalanta
Nationality: Italian
Value: £71K
Price tag: £600K – compensation –  (16.3)
CA: 80 / PA: -85 (between 140-170)
Filippo Melegoni profile in 2015 (after starting new game, 16.3)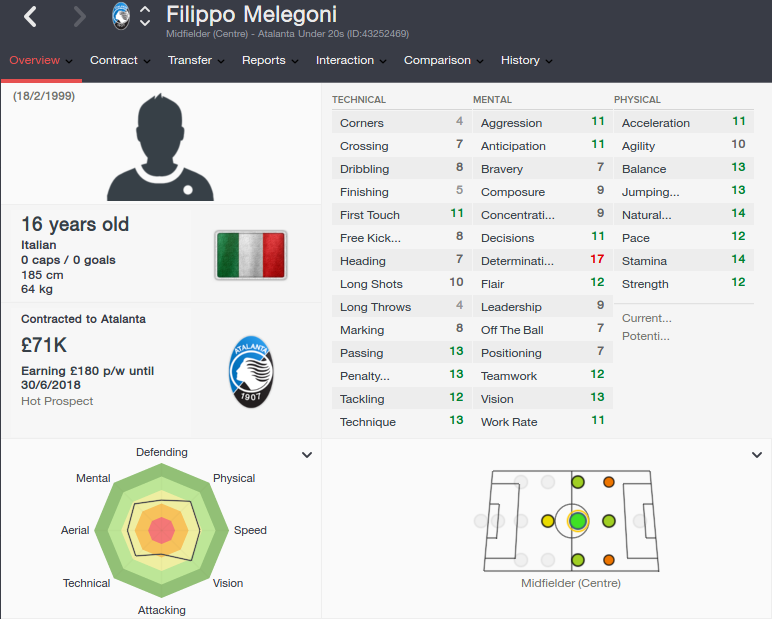 Filippo Melegoni profile aged 23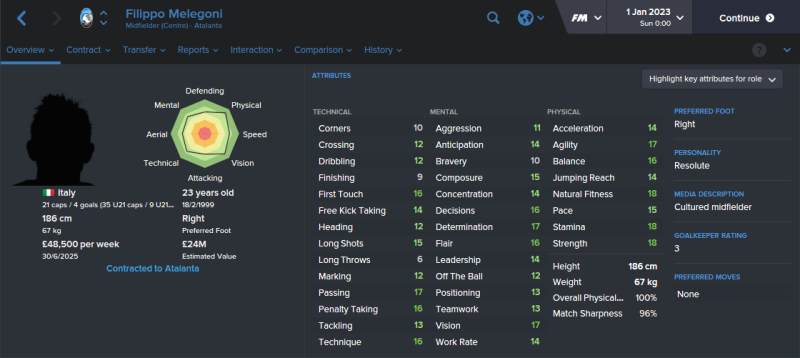 Filippo Melegoni career history until 2023

This FM 2016 player profile of Filippo Melogoni shows a raw youngster with the potential to become the complete playmaker that every team needs.
Although Filippo definitely falls under the headline of 'future star' and by future, I mean 3-4 years, he definitely proves to be worth the wait in this test save. Consistent assists and even a few goals make this player's future profile one of the best bangs for your buck in the game.
Along with his huge potential, Filippo Melogoni is highly adaptable, and can be taught to play all around the middle of the park.
At just £575K, any team with a bit of extra money in the 1st transfer window should stump up the compensation clause, that is, if they can convince him to make the move.
Did this player develop better in your FM 2016 save? Share a screen shot of his future profile with us by uploading the file below! (please include your name/nickname in the file name)
[simple-wp-dropbox]