Edoardo Goldaniga
Age: 21
Position: DC
Role: central defender / limited defender / ball winning midfielder
Club: Palermo
Nationality: Italian
Value: £1 million
Price tag: £15 million (16.3)
CA: 127 / PA: 160 
Eduardo Goldaniga player profile 2015 (after starting new game, 16.3)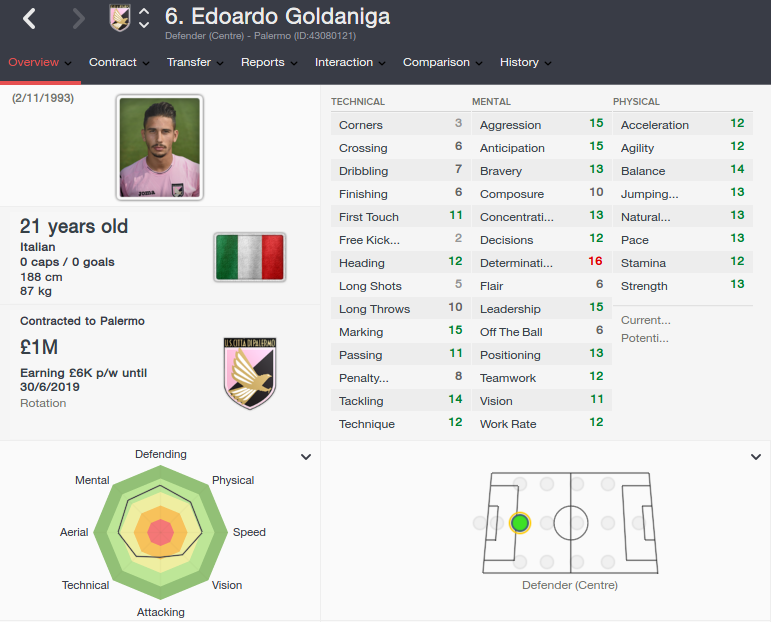 Eduardo Goldaniga aged 29 in the year 2023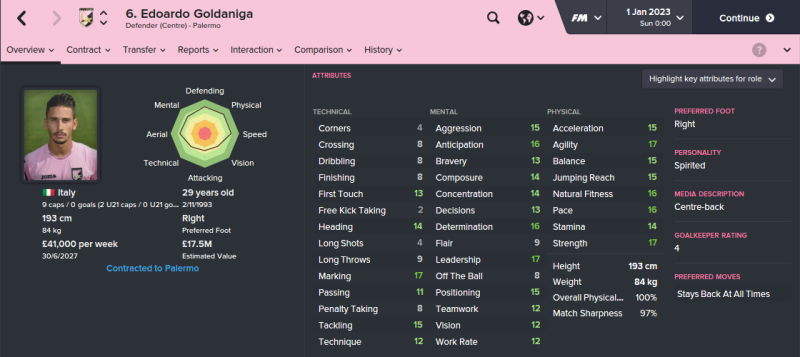 Edoardo Goldaniga career history until 2023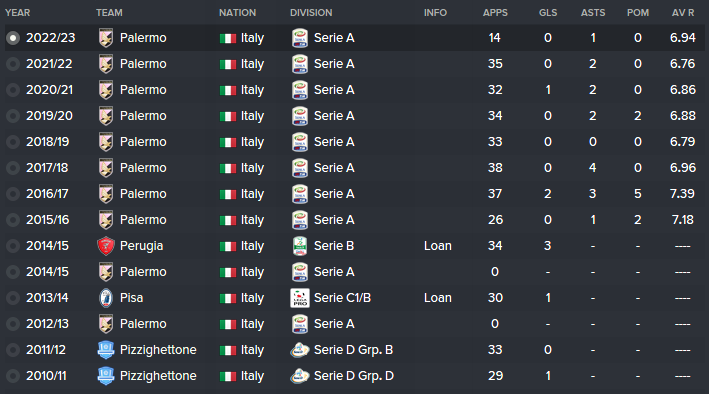 This FM 2016 player profile of Edoardo Goldaniga shows an intelligent, solid centre back with the pace and acceleration of a winger.
Although his marking shows the only fairly remarkable technical stat of an otherwise ordinary defender, his mental and physical stats show Edoardo for what he really is, and that is a potential captain for any side outside the top 10 teams in the world.
His price tag at the start of the game is steep, but that should drop in later seasons, however waiting to long could price you out further as he becomes an integral part of Palermo on this test save.
His form has been fairly average, however it could be suggested that he's been dragged down by a fairly poor team. In another side, his stats suggest a player that could consistently perform at a very high level. A perfect pairing for him would be another centre half who dominates in the air and performs well in the stopper role. With his pace, Goldaniga suites the covering role best, but his mental stats are so strong that he could be deployed in almost any way.
Did this player develop better in your FM 2016 save? Share a screen shot of his future profile with us by uploading the file below! (please include your name/nickname in the file name)
[simple-wp-dropbox]