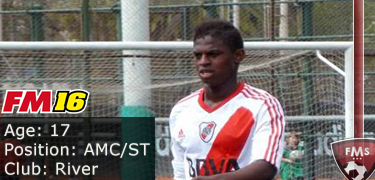 Abel Casquete
Age: 17
Position: AMC/ST
Role: advanced playmaker
Club: River
Nationality: Ecuadorian
Value: £1 million
Price tag: £1.4 million – compensation – (16.3)
CA: 107 / PA: -8 (between 130 and 160)
Abel Casquete profile in 2015 (after starting new game, 16.3)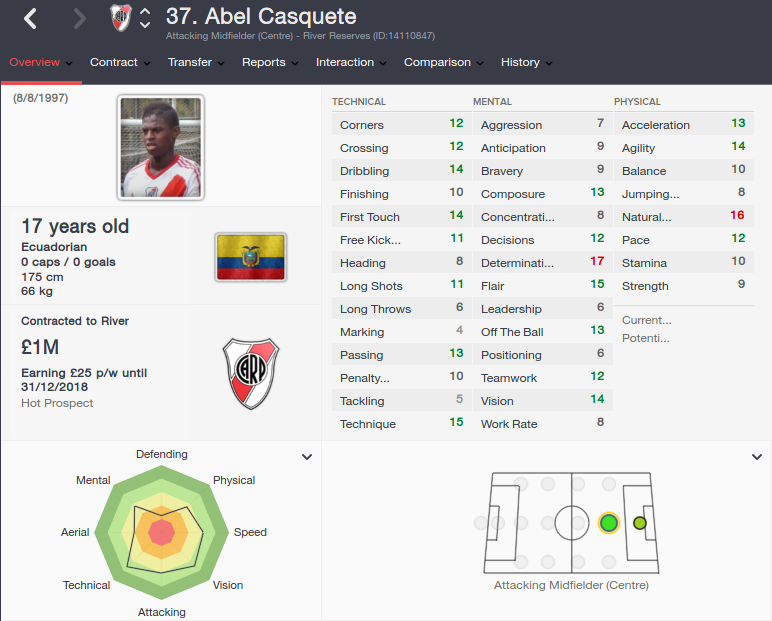 Abel Casquete profile aged 23 in the year 2021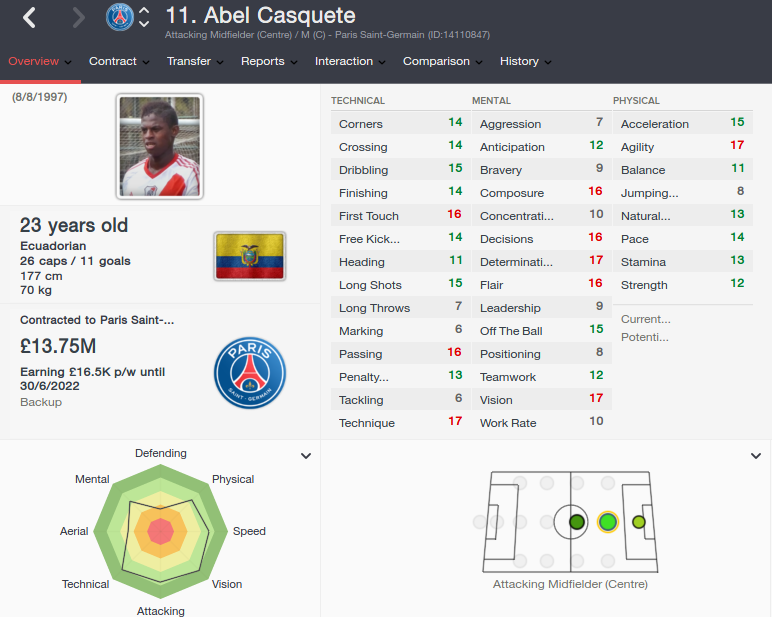 Abel Casquete career history until 2021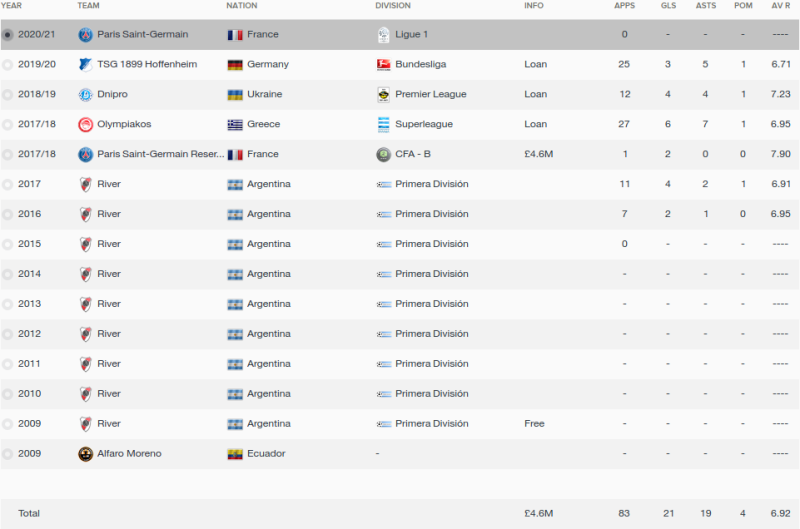 The FM 2016 player profile of Abel Casquete shows a promising young attacking midfielder, quite cheap to buy at the start of the game. You don't even need to talk to his club, just offer him a contract directly and you could get him in exchange for a compensation fee worth 1.4 million pounds. However, if you manage an English club, you should know that he won't get a work permit at the start of the game.
In my test save he was brought to Europe by Paris Saint-Germain, but the French giants did not play him at all. They sent him on loan to Greece, Ukraine and Germany instead, and the lad did a decent job at least in two of those three leagues.
Despite the less than steady life at the club he still developed pretty well. The future profile screen shot shows an advanced playmaker with lots of things going for him: nice speed and agility, fine technique and passing, along with excellent vision and flair. He's definitely worth a shot for that money.
Did this player develop better in your FM 2016 save? Share a screen shot of his future profile with us by uploading the file below! (please include your name/nickname in the file name)
[simple-wp-dropbox]