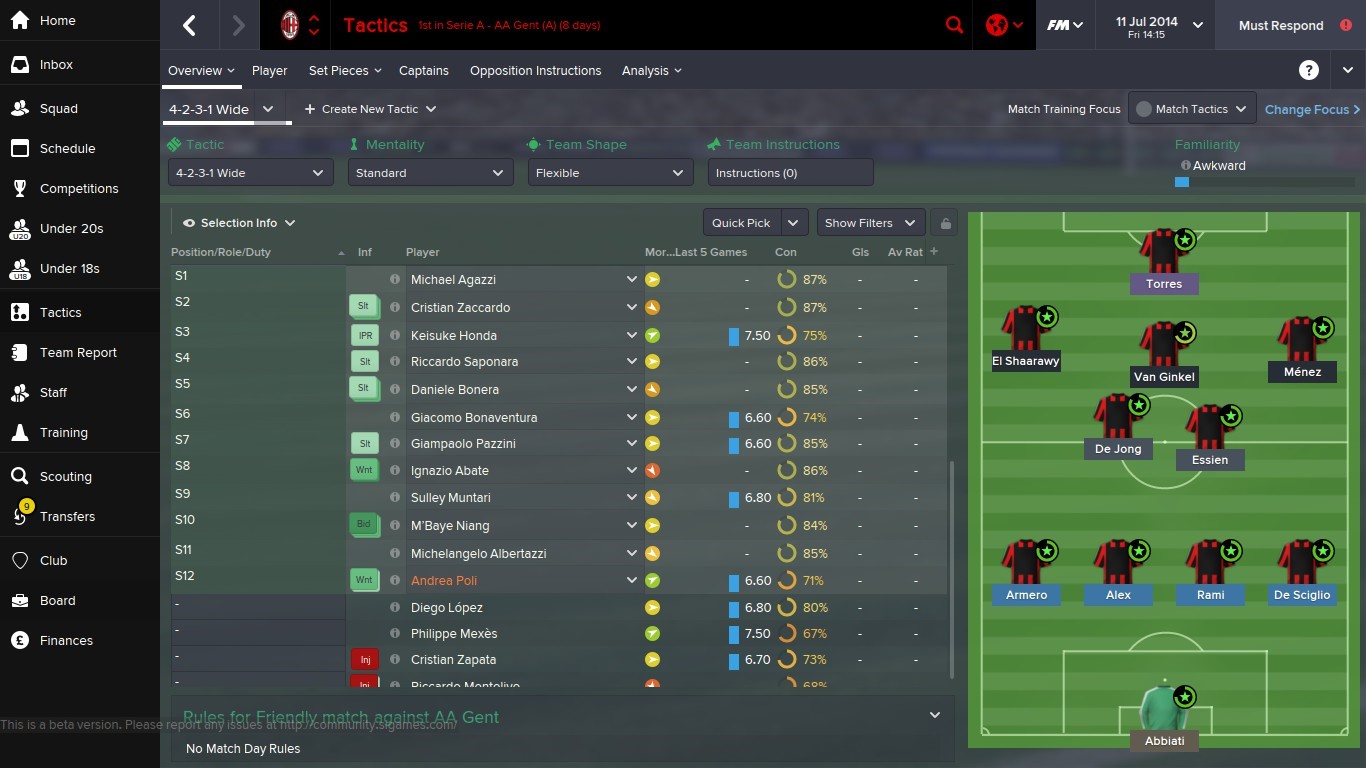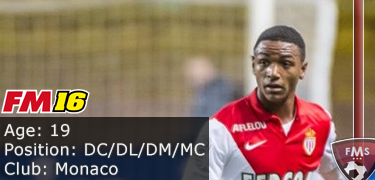 Abdou Diallo
Age: 19
Position: DC/DL/DM/MC
Role: ball-playing defender
Club: Monaco (on loan at Zulte Waregem)
Nationality: French
Value: £850K
Price tag: £3 million (16.3)
CA: 114 / PA: -8 (between 130 and 160)
Abdou Diallo profile in 2015 (after starting new game, 16.3)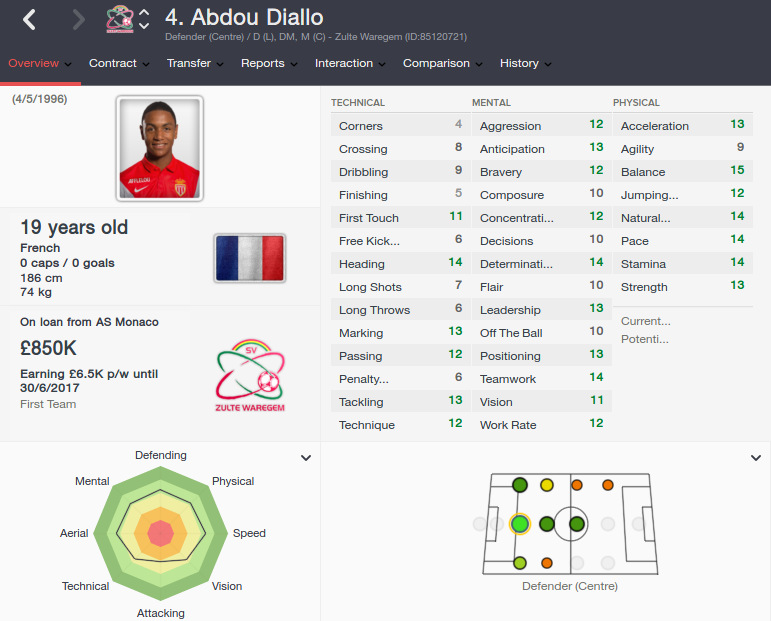 Abdou Diallo profile aged 25 in the year 2021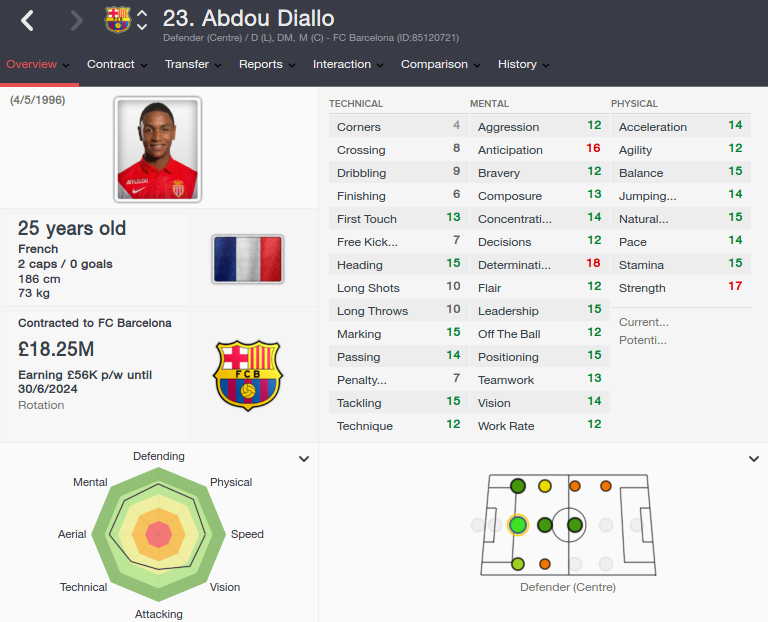 Abdou Diallo career history until 2021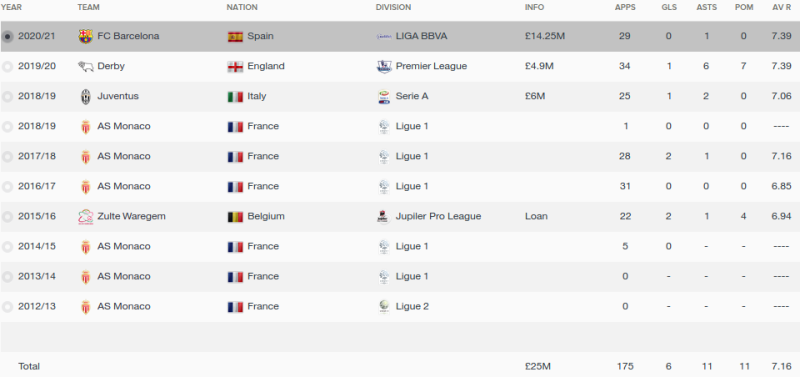 The FM 2016 player profile of Abdou Diallo shows a versatile young central defender, a lad who can become a top player in the future. Monaco would accept 3 million for him at the start of the game but the deal wouldn't go through until July 1st 2016, when his current loan deal runs out. So I guess waiting until the end of the season would be the best option.
In my test save he had a very good career, moving first to Juventus, then to Derby for a bargain price and eventually to Barcelona for quite a lot of money. He had an outstanding season at the Catalan giants, slotting right into the first team and delivering solid performances.
He developed excellent physical attributes, becoming both strong and quick, solid mental attributes as well, along with nice tackling, marking and heading. He is also quite good at passing the ball, so if you need a ball-playing defender you might consider investing in this kid.
Did this player develop better in your FM 2016 save? Share a screen shot of his future profile with us by uploading the file below! (please include your name/nickname in the file name)
[simple-wp-dropbox]