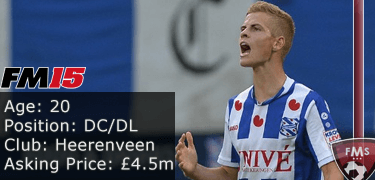 Joost Van Aken
Age: 20
Position: DC/DL
Role: limited defender / central defender / ball playing defender
Club: Heerenveen
Nationality: Dutch
Value: £300K
Price tag: £4.5 million (in patch 15.3)
CA: 115 / PA: -8 (between 130-160)
Joost Van Aken profile in 2014 (after starting new game, patch 15.3)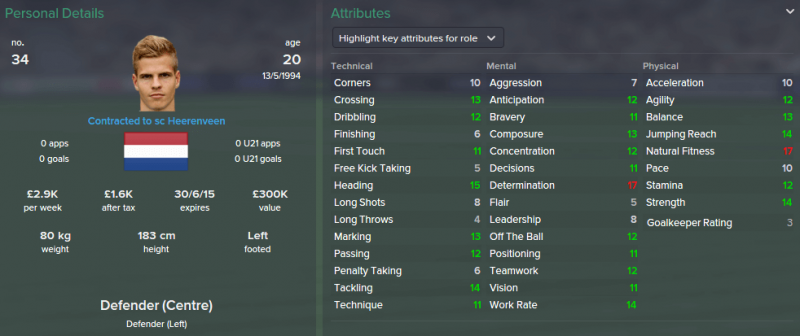 Joost Van Aken profile aged 27 in the year 2021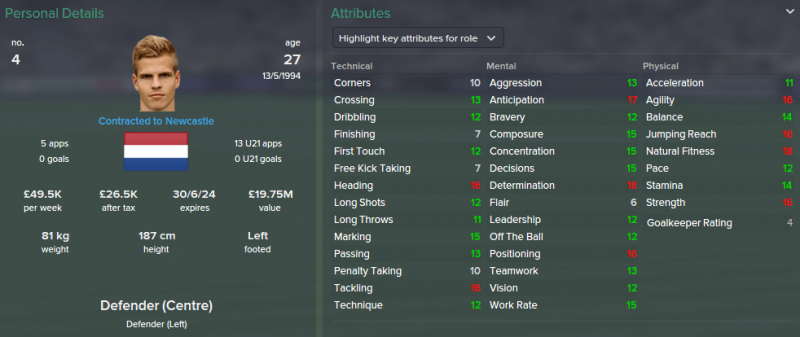 Joost Van Aken career history until 2021

This FM 2015 player profile of Joost Van Aken shows a solid well rounded centre back. In my test save Van Aken gained 15 and above in almost all important attributes for a central defender. He can jump, head, tackle, anticpate and holds good consistent mental attributes throughout. The downside is that flexible PA which is below the top wonderkids and can mean the defender is great one game but just decent the next.
I do like how versatile Van Aken is, he can also play left back or ball playing defender with those reasonable technical abilities.
Did this player develop better in your FM 2015 save? Share a screen shot of his future profile with us by uploading the file below! (please include your name/nickname in the file name)
[simple-wp-dropbox]

FM 2020 Stories
Heh guys and welcome back to episode two of this FM 2020 lower league...

Hey guys and welcome to the first episode of my FM 2020 lower league story....

Gabriel's Diary Duesseldorf, December 18th 2017 — Starting the Monday hungover. I can't remember what...