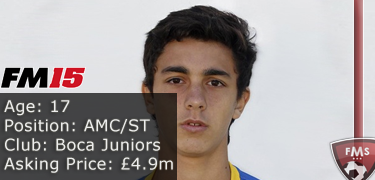 Guido Vadala
Age: 17
Position: AMC/ST
Role: advanced playmaker / trequartista / shadow striker / enganche
Club: Boca Juniors
Nationality: Argentine
Value: £250K
Price tag: £4.9 million (in patch 15.3)
CA: 85 / PA: -9 (150-180)
Guido Vadala profile in 2014 (after starting new game, patch 15.3)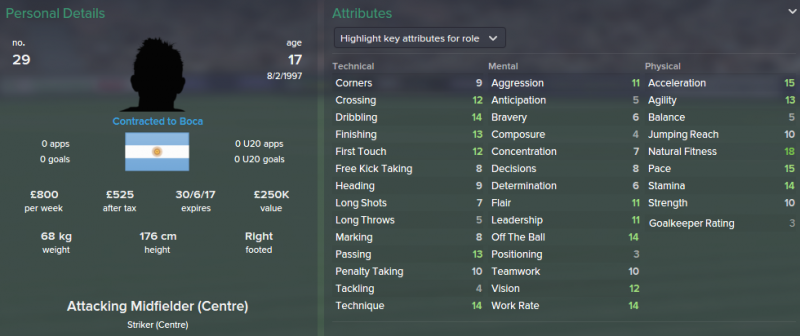 Guido Vadala profile aged 25 in the year 2022 (patch 15.1)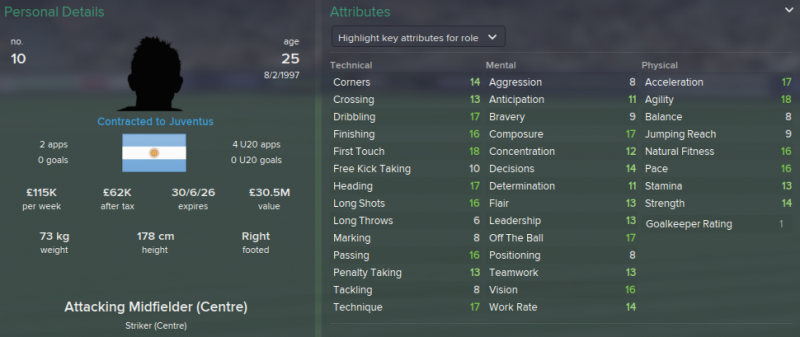 Guido Vadala career history until 2022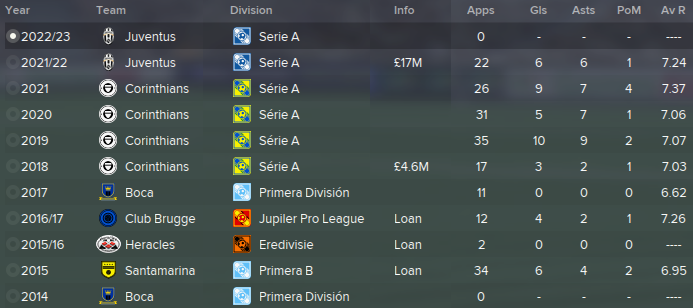 This FM 2015 player profile of Guido Vadala shows a deadly AMC with stunning technique and quick feet, capable of scoring and assisting at the highest level. In my test save Vadala developed fantastic shooting ability from short and long range, in fact his general technique was scary by the age of 25. To compliment, his composure and off the ball movement soared to 17, good vision was accompanied by excellent pace, acceleration and agility. This kid posses' so many threats I think you have to use him behind the striker in a role that will see him through on goal.
The only down side, Guido can take some developing and offering first team Football will take a lot of management, but the asking price outweighs this, not a bad buy for just £4.9 million.
Update: While Vadala lost no PA in the recent patch, his composure took a hit meaning he will not reach the same levels as in the screenshot above in that area.
Check out the screen shot below, sent by one of our readers, showing Vadala's progress in his FM 15 save: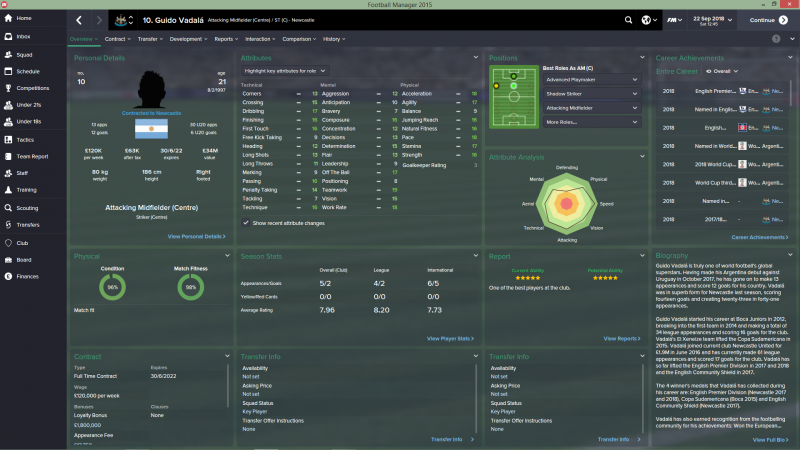 Did this player develop better in your FM 2015 save? Share a screen shot of his future profile with us by uploading the file below! (please include your name/nickname in the file name)
[simple-wp-dropbox]

FM 2020 Stories
Heh guys and welcome back to episode two of this FM 2020 lower league...

Hey guys and welcome to the first episode of my FM 2020 lower league story....

Gabriel's Diary Duesseldorf, December 18th 2017 — Starting the Monday hungover. I can't remember what...