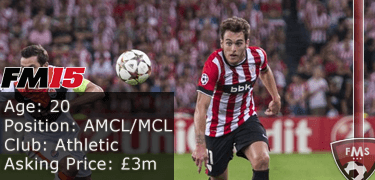 Ager Aketxe
Age: 20
Position: AMC/MC/AML/ML
Role: advanced playmaker / attacking midfielder / enganche / trequartista
Club: Athletic
Nationality: Spanish
Value: £250K
Price tag: £3 million (in patch 15.3)
CA: 107 / PA: -8 (between 130-160)
Ager Aketxe profile in 2014 (after starting new game, patch 15.3)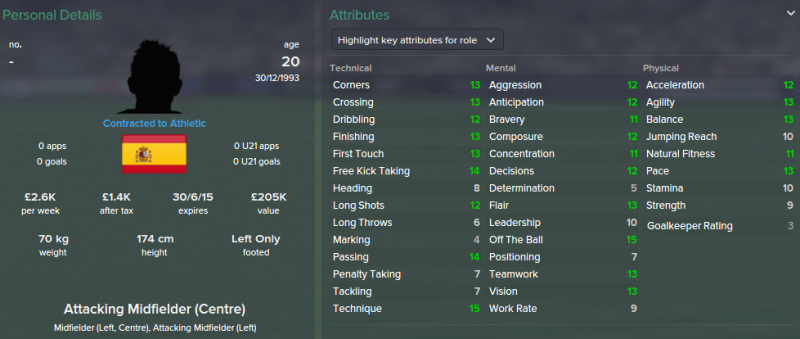 Ager Aketxe profile aged 27 in the year 2021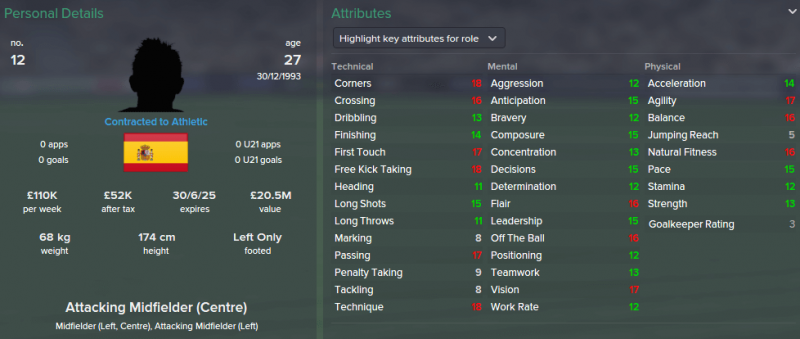 Ager Aketxe career history until 2021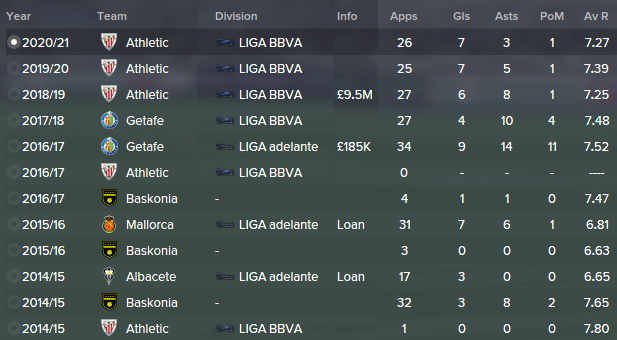 This FM 2015 player profile of Ager Aketxe shows a versatile midfielder with great technique, agility and balance. Aketxe has the added bonus of set piece ability, he offers a fantastic corner and deadly free-kick. In my save Aketxe developed nicely fine tuning his vision and off the ball movement, now capabale of scoring and assisting at the top hes a real asset and worth a fair bit. The main negative is that PA, which is flexible but lower than the best wonderkids. One save he'll develop as shown above but in others he may just be decent. Still might be worth considering for £3 million.
Did this player develop better in your FM 2015 save? Share a screen shot of his future profile with us by uploading the file below! (please include your name/nickname in the file name)
[simple-wp-dropbox]

FM 2020 Stories
Heh guys and welcome back to episode two of this FM 2020 lower league...

Hey guys and welcome to the first episode of my FM 2020 lower league story....

Gabriel's Diary Duesseldorf, December 18th 2017 — Starting the Monday hungover. I can't remember what...