Hello and welcome to a very special post. Today we will review how to climb the
FM13 leaderboard
, where you can accumulate the most points and we also have a very special interview with
one of the best FM 13 players
in the whole wide world.
So, we are all aware of SI's latest new feature, the Leaderboard. But for those who aren't, all your in game achievements are assigned points and those points are then added up and inserted in the FM13 Leaderboard which can be viewed in game from the top right 'FM' logo and then 'leaderboards'.
After hours upon hours of game time I have racked up 15,182,646 points and currently lye in 5509th out of 736,580 gamers. That means I am in the top 1% which is fairly good. I offer you all tips, tactics and guides, but if there are thousands of people ahead of me in this leaderboard, then maybe we should focus more on them…well today we do!
After doing some research and trying to track down the top 10 of the FM13 Leaderboard, the number 4 rank replied to my message. So, lets profile this cheeky chappy and see his achievements!

Name: Ionica Christian-Eduard (likes to be called Chris)
Currently lives: Bucharest, Romania (all the best poeple are from here :) )
Age: 21
Favorite club: Newcastle (good lad, likes the Toon and from Romania!)
First FM experience: Football Manager 2005
FM13 hours played: 424 hours
Steam id: Icefrom70s
Leaderboard position overall: 4th with 93,659,620 points
FM13 trophy cabinet
First save: Leeds United (2012-2016)
1 – Premier League title (also runners up once)
1 – nPower Championship title
1 – Europa League win
2 – League Cup wins
2 – FA Cup wins (also runners up once)
Second save: Monaco (2013-2017)
4 – Ligue 1 title
1 – Ligue 2 title
1 – Champions League win
2 – French Cup wins
3 – French League Cup wins
1 – European Super Cup win
3 – French Super Cup wins
Second save: Athletic Club (2017-2019)
2 – La Liga titles
1 – Spannish Super Cup win
Third save: Manchester City (2012-2031)
18 – Premier League titles
16 – Champions League wins
18 – League Cup wins
17 – FA Cup wins
16 – Club World Cup wins
16 – European Super Cup wins
18 – Community Shield wins
Third save: Newcastle United (2031-2035)
3 – Premier League titles (1 runners up)
2 – Champions League wins
2 – League Cup wins
3 – FA Cup wins
1 – Club World Cup wins
3 – European Super Cup wins
3 – Community Shield wins
Wow, talk about winning! And that's not all, Chris has done many more saves that are a little foggy and even completed numerous FMC challenges, but the achievements above are what contributed most to his points tally. Now lets move onto the interview, which I'm sure you're all eager to read.
Interview with Chris, the 4th best FMer in the World!
Darren: First off, congratulations on reaching 4th within the FM13 Leaderboard, that is one hell of an achievement. To push towards 2020 in most saves and even reach 2035 in an other must take many hours. Roughly how many hours do you play a day?
Chris: Thank you :). I've never tried to count how much I play, it depends a lot of what I have to do on that specific day. Let's say about 3-4 hours a day I guess. But I also have days when I play more than 8 hours and days when I don't play at all.
Darren: Do you think it makes a big difference to win trophies with lower reputation clubs, or is climbing the leaderboard achieved through winning trophies full stop, regardless of who you manage?
Chris: Winning trophies with lower reputation clubs is a very good choice for making a lot of points instantly. But I would say that you have to concentrate on winning trophies, regardless of the team you are managing, that's the most successful recipe.
Darren: For those gamers aspiring to climb the leaderboard, what is your best tip?
Chris: Win all your finals and semifinals. You get a lot of points for just winning the final of a knock-out competition, so you have to concentrate on that rather than on a league game (even it's for the title.)
Darren: Moving onto how you manage, whats your transfer, buying and selling policy? All out to win or a little more about developing the club?
Chris: Buying. If I don't have the appropriate squad when I take over a team, I'm trying in the first two years to bring the best players I can with the money I have, even if this means using monthly installments. Then, after four or five years I bring only young regens. The players I'm buying are most likely native speakers of the language of the country I'm coaching in.
Selling. Usually when I take over a team, I try to keep most of the players at the club, if I don't need money on them, because I want some of them to demonstrate if they can help the club further. After a few years, when the squad is fully reshaped, I sell every unnecessary player (foreigners being first on the list).
Darren: How about tactics? Do you switch and change your tactic for each opponent, do you tweak one individual tactic or just stick to a set system no matter what?
Chris: I'm one of those players who uses a single tactic each and every game. I've tried a lot of tactics (all created by myself) in FM12 and mostly in FM13. I used to play with two tactics depending on the next opponent, but that was too risky sometimes and I quit doing it. I concluded that the most efficient tactic for me is the old fashioned 4-4-2 (of course, my own version of 4-4-2).

Darren: What is your view on touchline shouts, useless or very useful?
Chris: Shouts are very important for me, I always have the shouts ready. It's a pity though that FM doesn't have (not as far as I know) a system so I can save the shout as a file and load it anytime I want in another save like you do with the tactics.
Darren: Moving away from the game somewhat, are you a follower of Footballmanagerstory.com, or have you ever come across our site before?
Chris: Yes, I came to your site before when I was searching for various information and I have to say that your site looks much better than most of the FM community ones. But now I'm not a follower unfortunately, not until the next period of time when I might become one :).
Darren: Kind of related to the question above but would you ever consider writing a story in the sites forum? I'm sure the readers and members of the forum would welcome you with open arms, we're a very friendly community. :)
Chris: Well, this I don't know, haha. Never tried to write a story about a FM match or campaign or anything like this. I knew this is a phenomenon within a part of the community, I have considered it once though (on a Romanian FM stories site) but I never started doing it. I don't know, maybe I might do it one day. Let's see if I will have a campaign which will deserve a story :).
Darren: And let me finish by saying thanks, it has been a pleasure to pick your brains and share your knowledge with the FMS community, so thank you for taking the time to talk, its appreciated.
Chris: No problem, Darren. It's been my pleasure to review some of the experiences I had through FM.
So there you have it, the opinion of FM's official number 4 ranked gamer. I think we should summerize some of the info Chris shared, and compress it into an easy to read tip list.
But before we do that, I can exclusively share Chris's FM 2013 4-4-2 tactic, this is what guided Chris to 4th in the FM 13 Leaderboards, just click the download image below, move the file to documents/sports interactive/Football Manager 2013/tactics, then load the game and it will be waiting in your archived tactics.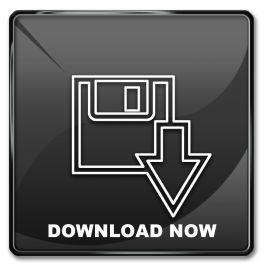 Chris' tips to climb the FM13 Leaderboards
Get a killer tactic and don't rely on switching and changing for each opponent.

Pay attention to touchline shouts, they can be important.
Win trophies, it sounds simple, but that is what gets you points.
Cup finals are gold, always prioritize them over the league.
Try playing with a team that has endless resources, winning with lower league teams gets more points, but chances are you won't win enough to make up the difference anyway.
Try buying native players to the country you manage in as opposed to exotic foreigners, seems to work for Chris.
OK, that is all for today, sorry for the long post but I thought this was a special occasion and deserved more attention than usual. If you have any questions please feel free to comment below, if not thanks for reading and good luck climbing that FM13 Leaderboard.
P.S. Any comments suggesting our guest is a cheat will be instantly removed, I have examined his games and can comfortably say all achievements are legit, so please don't bother. We take that sort of abuse but I will not let a guest be victim to it when he's taken so much time to help us research for a post.