Hello boys and girls, I'm here and I've got a story for you! I'm going to keep this post short because I'm eager to go back to the game
As I have announced on the main site a few minutes ago, I'm starting a story with Barcelona. Too easy, I hear you say. I agree, and that's why I decided to add a twist to it: I will only be allowed to sign under 18 players, so no big money on big names. That should make it a bit more difficult and a bit more fun I'd say.
I've signed just two lads so far, both under 18, obviously: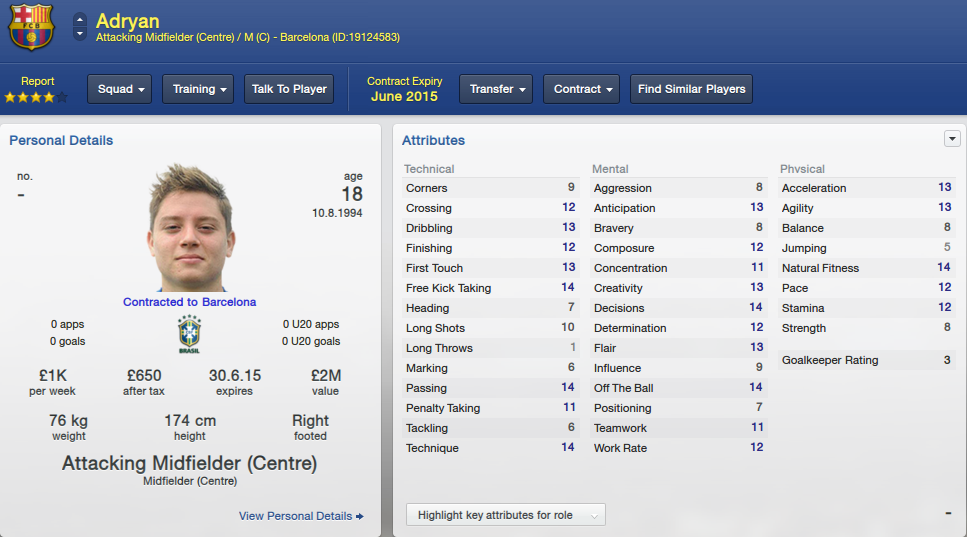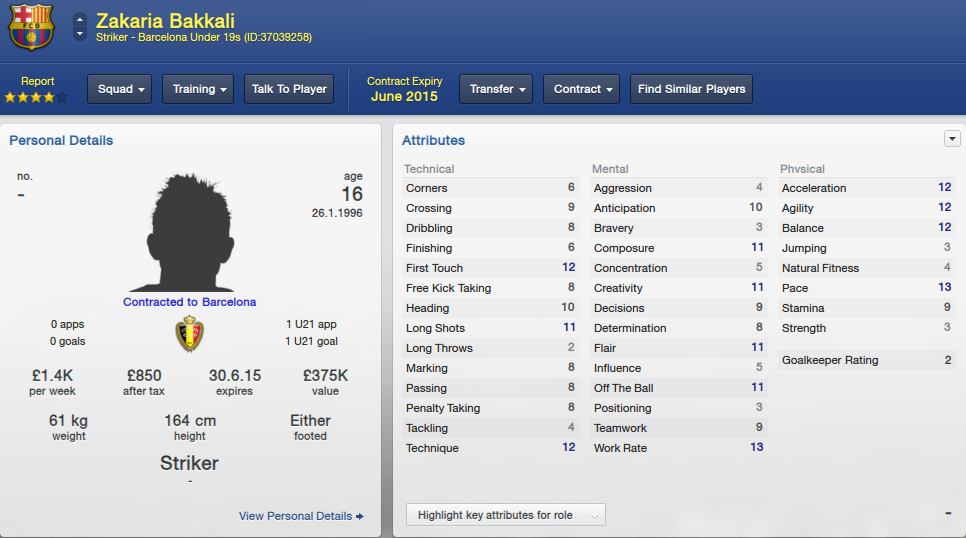 Played five games, five straight wins so far:

My aim is to keep this story going until I've replaced all the current Barcelona stars with kids either grown at the club or bought before they turned 18.
And I'm using the tactic I've posted
here
, give it a go if you want to.
That's all for now, see you later.