Between 2006 and 2010, only one country experienced the taste of victory in the African Cup of Nations, the famous CAN: Egypt!
This 3-5-2 tries to recreate the form of play by Hassan Shehata, the coach who took "the pharaohs" to the African treble, from the virtuosity of Aboutrika and Ahmed Hassan to the goals of Zidan.
Note: We can not guarantee you infallible tactics, but we promise you can match the results and trophies won. You want evidence? Continue scrolling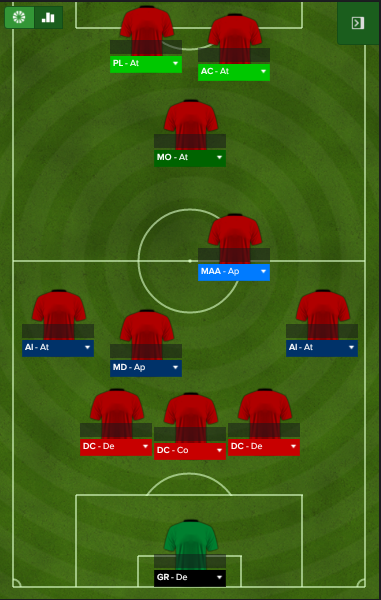 Tactically speaking this 352 served to have numerical advantage in defense and midfield, since most of the African teams played in 442.
In the defense they have 2 central more marking while the defense of the middle makes cover to the other 2. The wings lean in the centers forming a line of 5 complicating in much the plays of danger in the interior of the area. Offensively these same wings give width and depth to attack.
The middle-field trio has very well-defined functions. In the double pivot, one has the function of organizing the attack and another has to give support and balance, something well evident in the team that won the 3 CAN in a row. The number 10 is the genius. You have to create the opportunities for others, you have to take the rabbit out of the hat and still have the ability to enter the area to finalize.
The attacking pair has one more fixed player to lean against the opposing center and the other is a more mobile spearhead. You must have the ability to watch and end.



Pre-Season Training
»» Cohesion HIGH
»» Game Tactics

Training During The Season
»» Balanced MEDIUM
»» As Favorite >> Forward Movement
»» Not Favored >> Defensive Positioning