Hello and it seems like it's been a while since i wrote on here! Some of you may remember that i was going to do an Explorer Route Story and indeed i am! However i will not be doing Ferdinand Magellan, i will be Doing another Portuguese Explorer the great Vasco da Gama, one of the greatest Portuguese People to have ever Lived!

Well this will only be an introduction as i haven't been able to find additional African Leagues to download yet and that is an essential part of this story! If any of you have additional african Leagues you'd like to share please do! Whenever i do i will start this! For now a good old Benfica save will do!

So enough of me Rambling unto the Story itself!!

This is the Man at the center of it!! Here is some Background into what he actually did!
http://www.bbc.co.uk...ama_vasco.shtml




Full Name: Vasco da Gama
Born-Died: 1460 (Sines, Portugal) - 1524 ( Kochim, India)
Viceroy of India and First Explorer To discover the Maritime way to India (Commander of First Ships to Sail from Europe to India)
(Basically a hell of a dude)


The Save will Aim to emulate His Route to India and Back to Portugal! Starting in Lisbon i will make my way into os Acores (Or the Azores in English) unto Cape Verde Down all the way to South Africa. Along the way we will pass through many african Countries (and of course Leagues) end up in Calicut! Then back getting past Madagascar (If possible)back trough Africa Ending up In Lisbon where ideally i'd end up with Benfica however unlikely that is!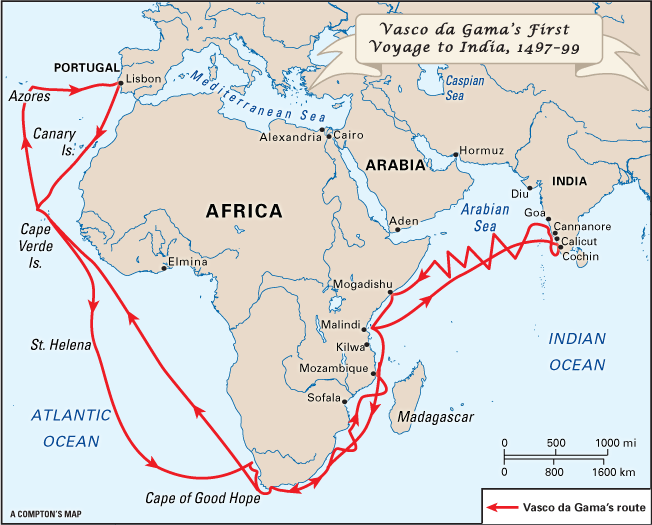 I have no set rules really apart from i would like to win something with Every club i manage! Failing that atleast leave them in a position where they'd be able to remain competitive and Financially stable!
The one rule of course is do the Journey in the right order otherwise it would be a Farce really
!

If you want to know more about him here's the Wikipedia page to the man himself! If you have any questions about this then i'd be more than happy to answer!
http://en.wikipedia....i/Vasco_da_Gama
Thanks for reading and i look forward to starting this hopefully in the very near future


"Admiral of the Seas of Arabia, Persia, India and all the Orients"