Hi there!
So I have had a few people ask me how I get my pictures so big in the posts and then how to insert them correctly and although there is already an excellent guide on inserting here EXAMPLE I thought I would show how I do it and maybe it will help those who are struggling.
Remember English isnt my first language and sometimes I cant say what I mean due to this so if anything does read a little wrong just let me know if its confusing!
So on to the step by step guide on how to get nice big clear images.
-------------------------
STEP 1 - I highly recommend downloading this program to help you PicPick as it does everything you need and in one program, you can just use paint as well I did for a long time but I found this so much faster and easier to use and free.
Step 2 - So now onto the taking, start your game and look at what you want to take a picture of I will use the squad selection of Barcelona as my example. Open PicPick (or what ever you choose) and press PRINT SCREEN on your keyboard this will take the image and it will look like this.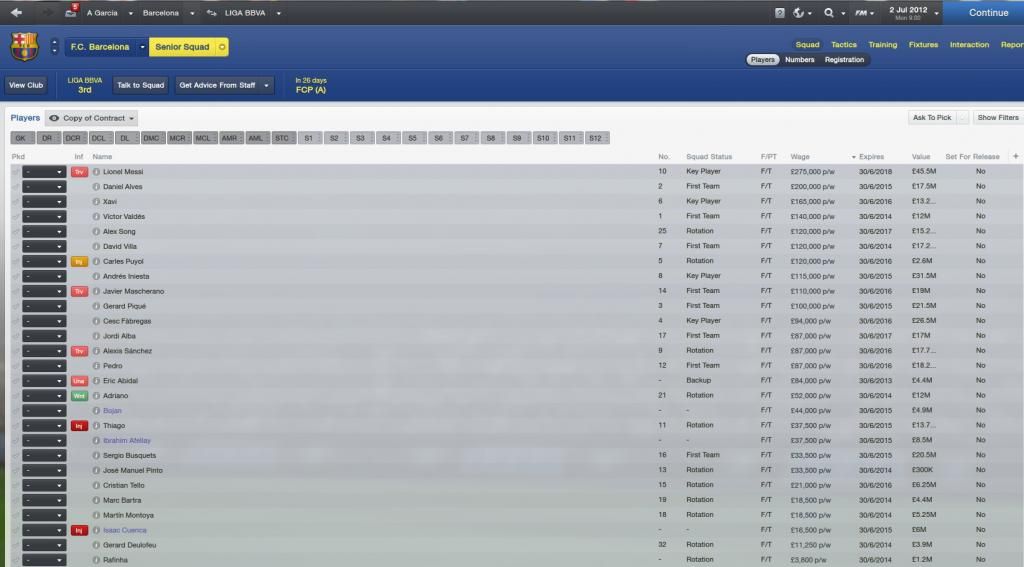 Now as you can see the image is very big and without clicking on it makes very hard for reading and seeing what is there, thats due to lots of wasted space which we just dont need so onto getting a nice clear image.
Step 3 -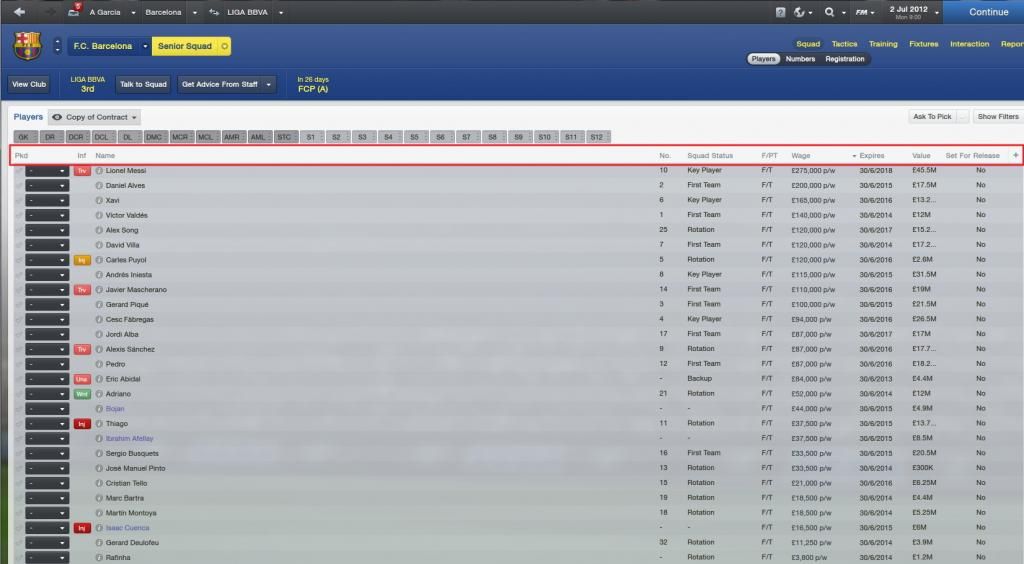 Inside the red box we have various columns which show information, some of these are what we want people to see such as wages and value I mean we want to know how much Messi is valued or when Iniesta contracts expired but we dont need to know what squad number they are or if they are available for release as I can just say that in a sentence!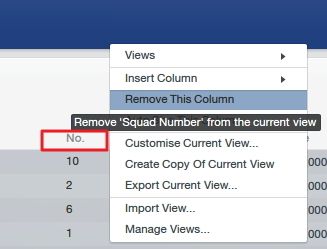 Simply right click on these titles I selected No. as I really dont need this column at all so I press remove and it will take it out, this is really good as I can also add any extra columns which I want my reader to see and you can save them also meaning once its done you can just select it from views.
Step 4 -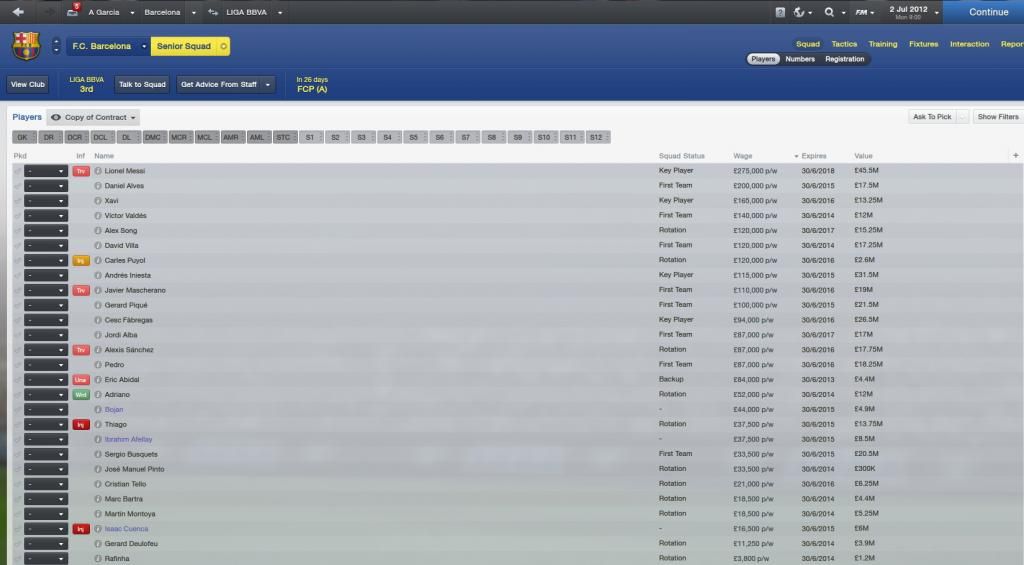 Now with those columns nice and tidy I can show what I want my reader to see and save some space however as you can see above the image is still huge and still hard to read (especially for us old people!) and the reason is this: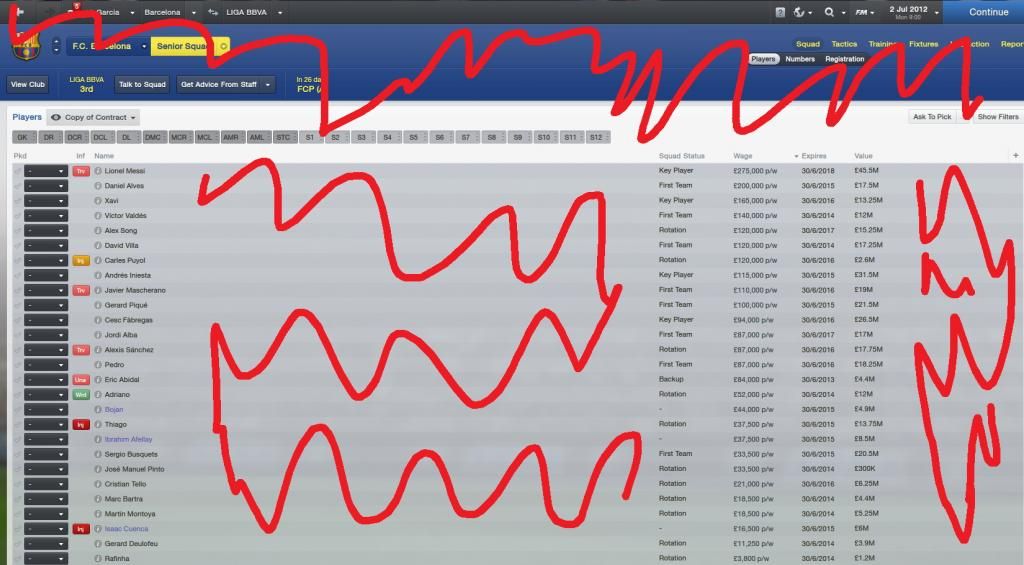 These very precise red squiggles! Is what I call wasted space as they add nothing to the image that I want my reader to see I mean they know I managing Barca, they know my name etc for me it looks very untidy as all I want is the squad to show you so lets get it!
Step 5 -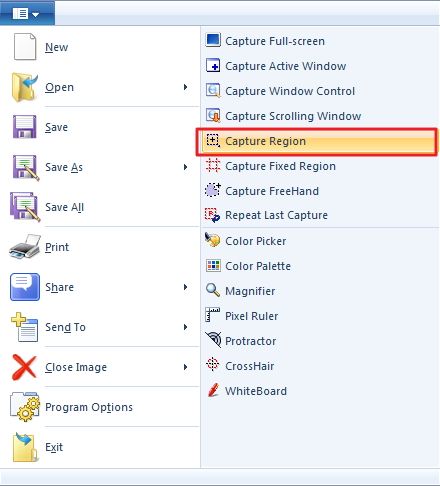 Using PicPick we can select the image we would like by clicking the top left button and going down to the bar that say CAPTURE REGION this will bring up a scary looking thing but its simple you just click then drag what you want your reader to see.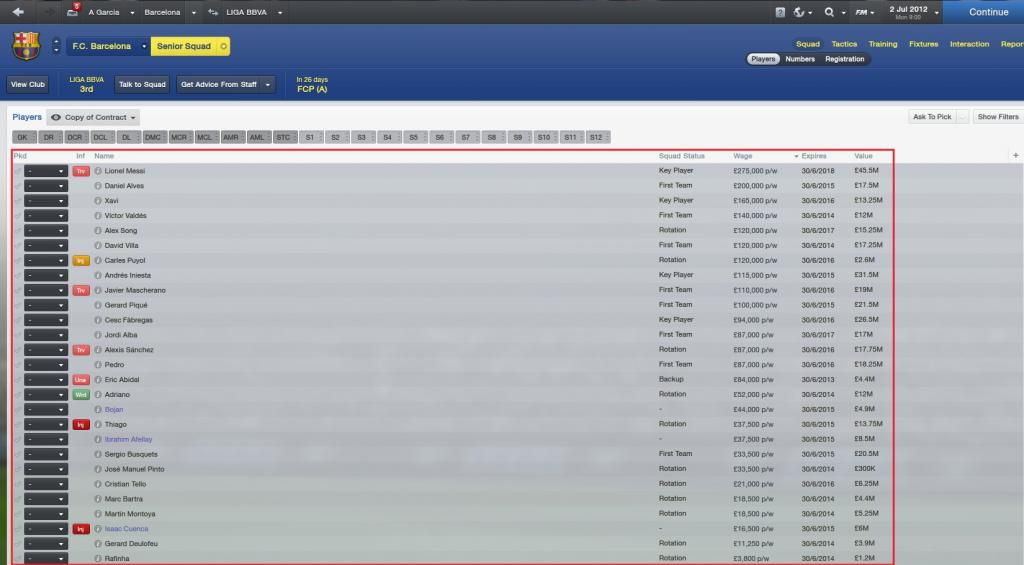 It wont be a red box I am just using this an as example to show you what I want to drag my box over, and to show my squad which is all I need as the other image with all the information is just not needed and is making our images huge and cluttered which isnt very good.
Step 6 -
With that all done we know have our much tidier and informative image of my squad however we still have the problem of the image being a little to big and a little untidy.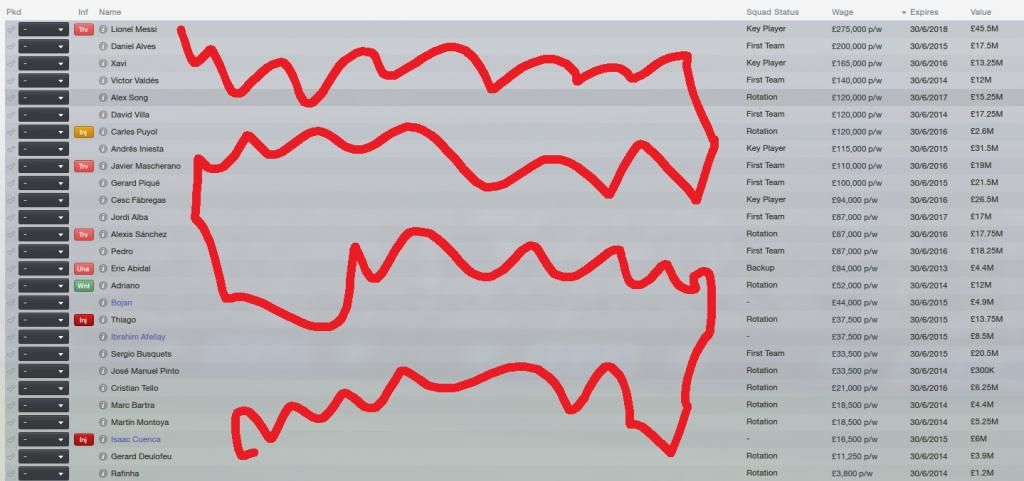 The precise red lines are back again (looks a little bit like a crocodiles mouth!) this for me is also wasted space and is making my image to big and hard to read, lets get rid of it also!
Step 7 -

PicPick again and along the top is these buttons along with some others but we only need the select button which again will allow us to draw a rectangle on what we need.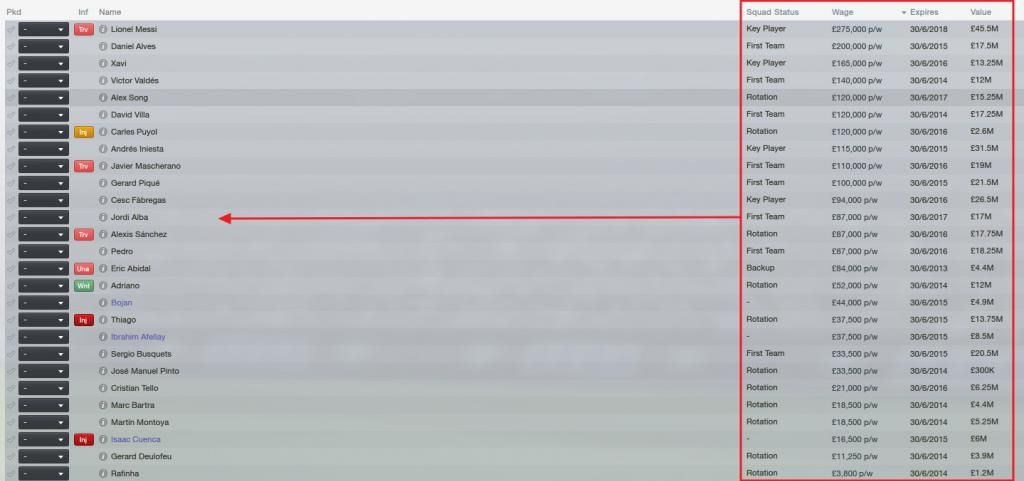 Here I want to use the select box to to to trace the red rectangle I have show here and then following the arrow to put it down beside the names of my players.
You can use the lines to help you correctly line them up or be a free spirit like me and just drag it over without worrying to much if it lines up perfectly (close enough is fine!!)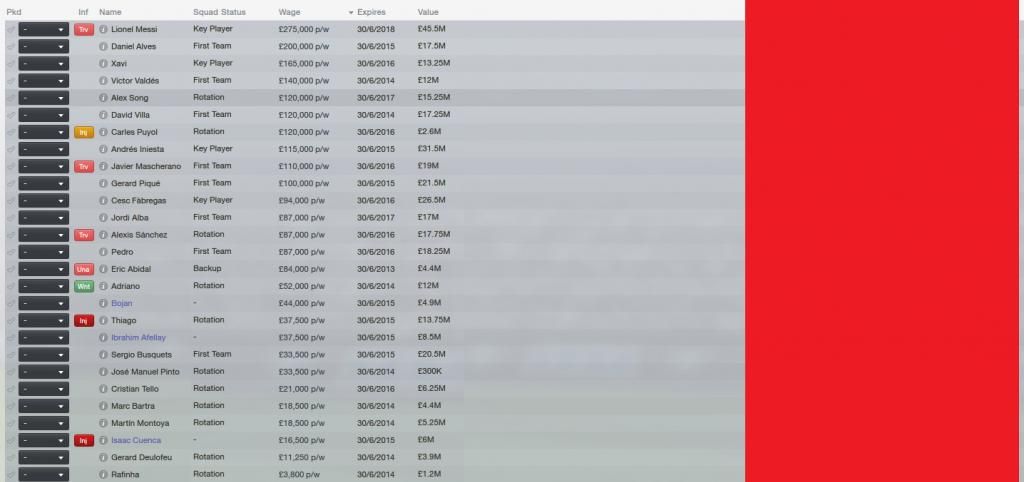 You will be left with a big white area (again am using red to highlight) all you simply have to do now is re-size you image using the little boxes at the border of the images and you will end up with something like this:
A nice big clear image free from any unnecessary clutter that highlights exactly what I want my reader to see, now its easy to see how much Sergio Busquets earns or when Jordi Alba's contract expires.
This looks quite time consuming but after a few images it takes a matter of a few seconds to re-size your images and make them look nice and big and clear really making your story look very good. I like to then center my images and write text on the left side like I have done here but you can format yours any way you like, I know my way probably isnt the best!
Getting Images Into Your Posts
Now we have our new clear image and we want to insert that into our post, how do we do it? Its actually very easy and quick if you follow my way but there are other option available as always!
Step 1 - Register for a Photobucket Account I have used it for years and honestly I like it, I havent tried any others but have never needed to as I found this one does what I need. You have a limit but the limit is thousands of images I had a 40 year story going once and still never got near the limit so dont worry about it the free version is more than enough space.
Step 2 -

Log in and you will see something like this with a different name I hope! What we want is to click upload which will take us to this screen below.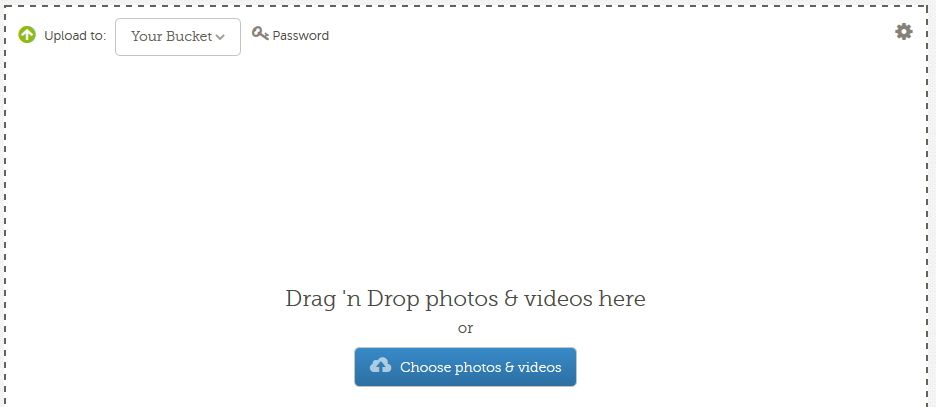 This is pretty easy to follow without my help! Just drag the file (or files) you want off your computer and into the big white box above depending on how many images it will take a s few seconds and your images will show up so just click one!
Step 3 -
Now on the right hand side of your image will be this boxes with links we can use to share our picture, getting them into our posts is super simple once we know how so here is how to do it!
In the red box we have the IMG code this allow us to copy this and paste it into our posts so the images automatically show like in this tutorial. If we use the others they will just use a link we have to click so we want to click the code in the purple box which will auto copy the whole thing for us!
Then log into the amazing forums and go to the bottom to add a reply or start a new topic if you want to start a story!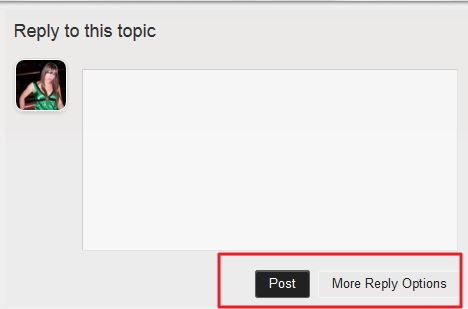 We want to select MORE REPLY OPTIONS so click that button and open the big text editor when we can preview before we post and add lots of extra buttons and things which are normal to any word typing program thing (Technical or what!).....!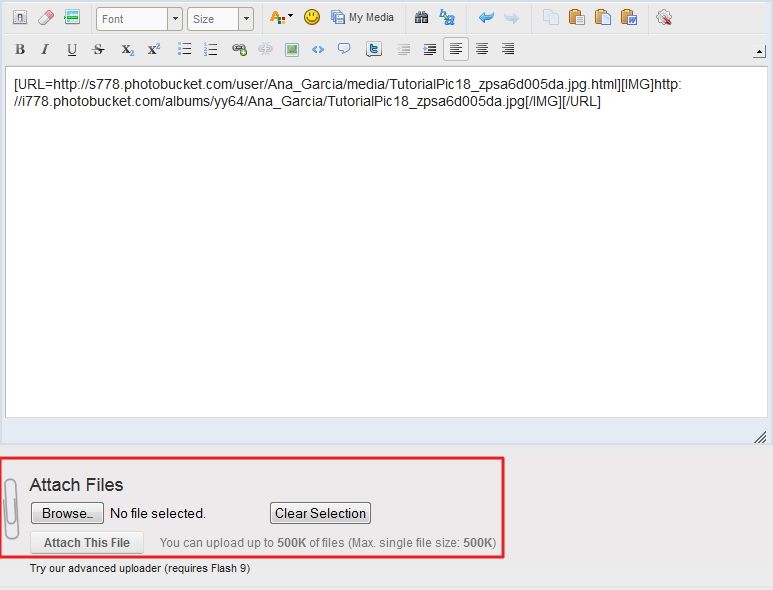 Paste the code from Photobucket in STEP 3 into the text area, ignore the red box!! This is not used for uploading images I made this mistake when I started this will cause people to have to download your images which can put people of reading it straight away.
Then hit preview and there you go a nice big clear image that you can use in your stories! You can also use the text align buttons like I have to center things or change the fonts to keep your story unique this is an excellent start with tips on what makes a good story.
EDIT : STEP 3.5 :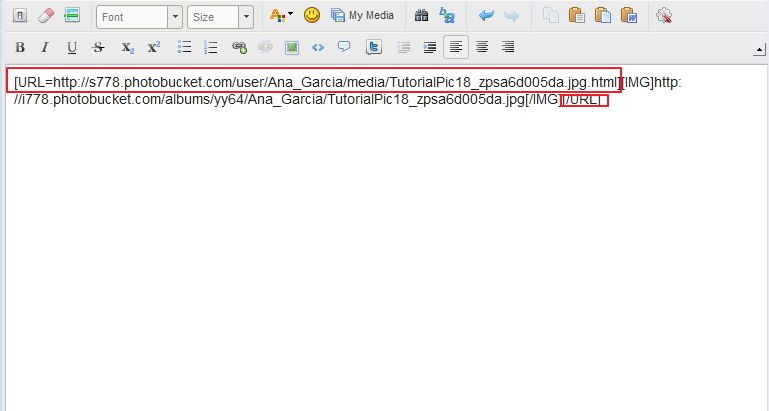 The part and text before and after the IMG in brackets highlighted in red can be deleted at this point, this will allow your images to be shown when clicked in your story and not open to your Photobucket account allowing for an easier way to follow.
Final thing is to show what I just did which is how to add images that are in your text, this is great for showing lots of images but without posting every picture which can also put off readers as too many images can look too cluttered.
STEP 4 :

Look for this scary looking button on your text editor but dont be scared of it its our friend! If you look back to Step 3 on getting images into posts you will see that above the IMG box are a few others for this we want the DIRECT code so click that one and your ready.
Then click the button in this step to bring this box up but before that we want to highlight where we want this to inserted:

A tutorial within a tutorial! As you can see I have typed a big HERE! Then I highlighted it and pressed the button in this step, first image. This brought up another box and in the URL box we copy the DIRECT code we took earlier then we press ok.
Not the IMG code that's for getting pictures to show automatically into our posts this is to get words that we can click to show images like a world cup winning team pic!
I have to thank our very own Darren for showing me how to do this without his help I would never have known, that's another big thing never be afraid to ask for help! No one can know everything and if I can help I will.
That's all there is to it! Its looks like the most complicated thing in the history of the world but it cant be as I can do it! I am the least technology person ever am more likely to break something that get it to work so if I can do it then believe you will be able to!
Its take time and patience but once you get the hang of it it becomes super quick so any questions just let me know and hopefully this explains to those who need it how at least I do it!
EDIT : How To Add A Border To Your Pictures
Hi! So just a quick update to my image guide as a few have asked me how to add a border to my pictures like in my story, is really easy so here is how to do it lets use Xavi as our example am sure he wont mind.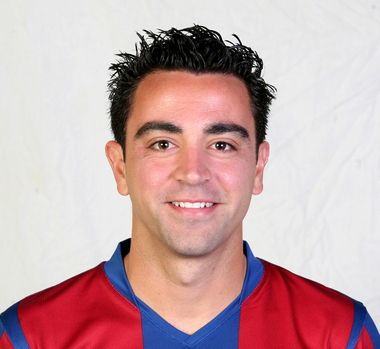 So as you can see the white background of the picture and the white background of the forum can sometimes make the images less clear and for those with vision problem can make you feel a little dizzy.
I like to break up by adding a border and with PicPick it really cant get any more easy so here is the border guide.
STEP 1
Well is in Spanish but is ok the words are not important, when you have finished re-sizing your picture and then you save ready to upload and add to post before you save press this button and a few options will show up.
STEP 2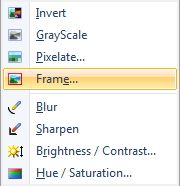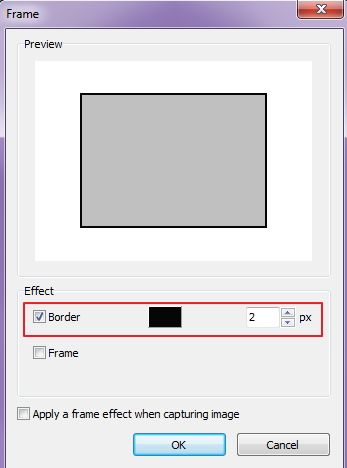 Select frame from the menu and the second box will show, the box in red is the one we want if we tick the frame it adds this shadow effect but I dont like it so I un-select and just add border.
You can set the colour and the thickness of the border I find 2 is fine but you can select what ever you feel looks the best then just press ok.
STEP 3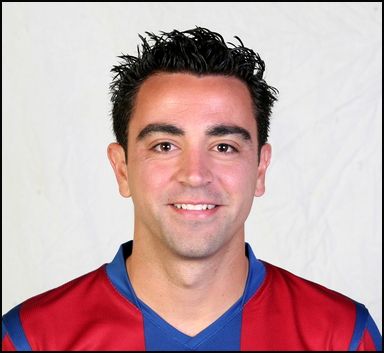 And there you have it! A nice clear image with a tidy border to help let your images standout a little better and make people like me feel a little less dizzy (that said all this English makes me dizzy also!!) it really is that simple.
Now just save your image and upload and they will all have a nice neat border around them, easy!